Woman Struck by Hit and Run Driver in Delray Beach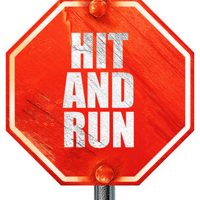 Is Florida suffering from an epidemic of hit-and-run accidents? It sometimes feels that way. Stories like this one from MSN News seem to occur every week. According to police, a 91-year-old woman was struck by a hit-and-run driver on Tuesday, November 5, 2019 near Southwest 10th Street and 8th Avenue. The woman was riding a tricycle when a black Nissan Altima hit her and then sped off.
As reported by the Palm Beach Post, the driver of the Altima was arrested shortly after the accident. Twenty-nine-year old Sebrina Ann Gillion turned herself into police and has been charged with serious bodily injury. She is currently out on bond and awaiting trial.
Paying for Medical Care after a Hit and Run
Although Florida law requires that anyone involved in an accident stop and render assistance, many drivers hit the gas pedal and flee the scene. Their reasons vary. For example, some motorists don't have insurance, so they are afraid of being sued or having their license suspended. Others are simply inexperienced drivers who might not know they have to stop or who panic and flee.
Regardless of the driver's motivation, injured victims need compensation to cover medical bills and lost wages. If you are a motorist, your personal injury protection (PIP) benefits should provide some financial support. However, most people only carry $10,000 in PIP benefits, which is not nearly enough, especially if you suffer a serious injury.
Other motorists might be able to tap their uninsured motorist insurance if they carry it. However, others definitely need to identify the motorist so they can bring a lawsuit for compensation; otherwise, they might not be able to afford their medical bills.
What to Do after a Hit and Run Accident
If you were struck by someone who flees, there are things you can do to increase the chances of later identifying the driver. Of course, you need to get immediate medical attention so that you can minimize your injuries. But you should also do the following:
Note, if possible, the direction the driver was headed.
Write down as much identifying information as you can about the vehicle and the driver. You might only have a piece of the license plate or a general sense that the driver was male or female.
Check if any witnesses saw you get hit. They can also provide clues about the driver or the direction he or she was headed.
Call the police to report the hit and run. An officer can come out and begin collecting the above information, and also check with nearby businesses for surveillance video.
You should also meet with a Delray Beach car accident attorney to review your options. Many people don't even know what insurance they carry, or whether they have uninsured motorist coverage.
At Earnhart Law, we have provided compassionate legal advice for more than 30 years. We can assist you. If the driver is identified, we can also help you negotiate a settlement or file a lawsuit if your injuries were serious. Give one of our Delray Beach car accident lawyers a call today, 561-265-2220, to schedule a free consultation.
Resources:
msn.com/en-us/news/us/woman-on-tricycle-struck-by-hit-run-driver-cops-say/ar-AAJWMq6
palmbeachpost.com/news/20191106/delray-police-driver-fled-after-hitting-woman-91
https://www.delrayinjuryattorneys.com/what-are-long-term-medical-care-costs-associated-with-car-accidents/