>
About Earnhart Law
Turn to "the caring, local attorney" for your personal injury case.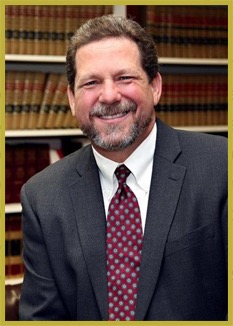 A Delray Beach native, Attorney Craig D. Earnhart and his law firm are dedicated to serving Auto Accident Clients in Boca Raton, Delray Beach, and Boynton Beach, Florida. Call with Any Case, Any Question: 561-265-2220.
Want a fast response? Send an email with "Urgent Case" in the subject line.
If you or your loved one have been injured in any type of accident, we are here to provide caring legal guidance and help you obtain compensation.
For more than 25 years, Attorney Craig D. Earnhart has dedicated his practice to helping clients who have suffered an injury caused by someone else's actions or negligence. As a native Floridian and Palm Beach County resident, Mr. Earnhart has strong ties to the community and has developed a reputation as "the caring, local attorney to turn to for legal guidance".
You'll get the personal attention that the big firms can't possibly deliver.
Note: Large, heavily advertised law firms operate a "churn" system, placing your case with any of their dozens of associates and focusing on churning through as many cases as they possibly can. Only the most major cases will be handled by the named partners you see in the ads.
Remember, big name firms have many paralegals and associate attorneys who handle the large majority of their cases. A small firm where one attorney is focused on Your Case will serve you much better in the long run. Injury attorney Craig Earnhart provides effective legal representation for Palm Beach County residents and visitors alike…pursuing injury cases with honesty, sincerity and dedication.
We are happy to meet with you in our offices, located in downtown Delray Beach – or at your location. Ask us about your case, get our highest and best advice – and THEN decide if you'd like Attorney Earnhart to represent you.
To view Craig Earnhart's profile and biography information, click here.
Call now for your Free, No-Obligation initial consultation.
If you can't make it to our office, we will come to you! 561-265-2220
Thank you for visiting us on Facebook and Liking our page!
Serving auto accident and injury victims in Boca Raton, Delray Beach and Boynton Beach, Florida