Craig D. Earnhart, P.A.
A Delray Beach native, Craig D. Earnhart and his law firm are dedicated to serving personal injury & auto accident clients in Delray Beach, Boca Raton and Boynton Beach, Florida. Call with any case, any question: 561-265-2220.
Craig Earnhart is a native of Florida, born in Delray Beach and graduating from Atlantic High School in 1977. He understands the legal landscape here — this is his court system. He is an injury lawyer who relishes his work. He serves clients in Delray Beach and throughout Palm Beach County. He received his Juris Doctorate in 1994 from the University of Florida. Early in his career, he worked for Progressive Insurance. This experience gives him an advantage in cases where an insurance company is being pursued. He has been practicing law since 1985. His peers and clients know him to be a dedicated, deeply passionate attorney who goes above and beyond for his clients. He is married with children and active in his community.
Want a fast response? Send an email with "Urgent Case" in the subject line.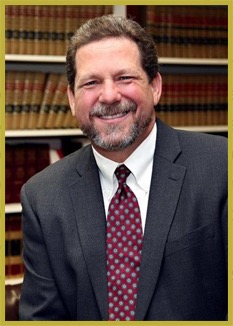 Specializing in personal injury and other cases including but not limited to:
Auto Accident, Truck & Motorcycle Accidents
Workplace Accidents
Boating, Biking, and Pedestrian Accidents
Dog Bite Cases
Premises Liability Cases
Workers Compensation
Landlord-Tenant Dispute
Professional memberships & affiliations:
Florida Bar (since 1985)
Member of Delray Beach Chamber of Commerce
Board of Directors, Chevy Chase Condominium
Turn to "the caring, local attorney" for your personal injury case.
If you or your loved one have been injured in any type of accident, we are here to provide caring legal guidance and help you obtain compensation.
For more than 25 years, Attorney Craig D. Earnhart has dedicated his practice to helping clients who have suffered an injury caused by someone else's actions or negligence. As a native Floridian and Palm Beach County resident, Mr. Earnhart has strong ties to the community and has developed a reputation as "the caring, local attorney to turn to for legal guidance".
You'll get the personal attention that the big firms can't possibly deliver.
Note: Large, heavily advertised law firms operate a "churn" system, placing your case with any of their dozens of associates and focusing on churning through as many cases as they possibly can. Only the most major cases will be handled by the named partners you see in the ads.
Remember, big name firms have many paralegals and associate attorneys who handle the large majority of their cases. A small firm where one attorney is focused on Your Case will serve you much better in the long run. Injury attorney Craig Earnhart provides effective legal representation for Palm Beach County residents and visitors alike…pursuing injury cases with honesty, sincerity and dedication.
We are happy to meet with you in our offices, located in downtown Delray Beach – or at your location. Ask us about your case, get our highest and best advice – and THEN decide if you'd like Attorney Earnhart to represent you.
Call now for your Free, No-Obligation initial consultation.
If you can't make it to our office, we will come to you! 561-265-2220