What is the Pain and Suffering Multiplier?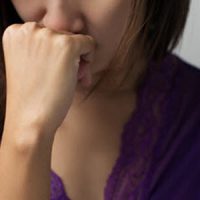 If you have been researching personal injury settlements online, you probably have come across discussion of how much compensation you can get for your pain and suffering. Some attorneys have written that there is a "multiplier" that you can use to determine how much you receive.
As experienced Delray Beach personal injury lawyers, we think the multiplier method is helpful, but it is just a start of analyzing how much your injuries are worth.
What is "Pain and Suffering"?
Any personal injury settlement has at least two parts. One part is compensation for your hard, economic losses. This is money you either spent or forfeited because of your injuries, such as:
The cost of your medical treatment. Surgery, doctor visits, rehab, and prescription drugs all cost money. We can look at your medical bills and calculate how much they have cost.
Lost wages. If you are so badly injured that you cannot work, then you will lose out on income. A settlement should compensate you.
Property damage. If you were in a car accident, for example, your vehicle was probably damaged if not totaled. You can receive compensation to repair or replace it.
The second part compensates for intangible losses like pain, emotional distress, inconvenience, and disfigurement. This is "pain and suffering."
How Does the Multiplier Method Work?
The multiplier looks at your hard, economic losses and multiplies them by 1.5-5, depending on the severity of your injuries.
If you suffered an ankle sprain and small cut, then your economic losses might be multiplied by only 1.5. If it costs $1,000 in medical care to treat your injuries, then you can probably get around $1,500 in pain and suffering.
More serious injuries warrant a higher multiplier. So if you have permanent brain damage that costs $200,000 to treat, then a patient might get $1,000,000 in pain and suffering compensation.
Are There Situations Where the Multiplier Doesn't Work?
Yes. Imagine that you suffered cuts on your face. They might not have kept you out of work and only cost a couple thousand to treat. However, the resulting scars are very embarrassing because they are so visible. Someone could experience depression, anxiety, and social withdrawal as a result of the scars.
In this example, pain and suffering compensation should be commensurate to the emotional distress our clients feel. Even though hard economic losses might only be $2,000, someone afflicted with facial disfigurement should receive much more in pain and suffering compensation.
Do You Use the Multiplier Method?
Since we have practiced for over 30 years, we typically rely on our experience to determine how much our clients can realistically get in pain and suffering compensation. The multiplier method has its place, but it tends to be used by more inexperienced lawyers. With our experience, we understand how insurance companies value injuries, and we can make a strong case to maximize your settlement.
If you have been in an accident, contact the Delray Beach personal injury attorneys at Earnhart Law today. We offer free consultations to members of the public who call 561-265-2220.
https://www.delrayinjuryattorneys.com/amtrak-train-kills-three-in-jupiter/