Amtrak Train Kills Three in Jupiter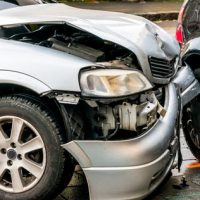 As reported in a disturbing story published in USA Today, three people have been killed by an Amtrak train in Jupiter, Florida. The victims were a grandmother, Valery Jo Rintamaki, and her two grandsons, who were aged 10 and 8. The accident took place at the railroad crossing located at the entrance of the Corbett Wildlife Management area.
This story is alarming because the crossing has no gate, and the tracks are very close to the place where motorists turn off from the highway. Although there is a yield sign and other markers, overgrown brush actually shields motorists from the sight of oncoming trains. For this reason, we should not be surprised that there have been collisions at this location, since it is apparently very difficult to see.
Rintamaki was driving her Subaru Outback going west and had slowed to cross the railroad tracks. At that point, the Amtrak train heading north slammed into the left-side of her vehicle. After impact, the train pushed the vehicle about a half mile down the track, scattering pieces of the vehicle and camping equipment Rintamaki was transporting.
Emergency personnel responded to the scene and had to extricate the bodies. No one riding on the Amtrak train was injured, and the train was ultimately repaired.
Was This Crossing Safe?
According to one witness quoted by USA Today, the crossing area in Jupiter has drawn complaints for years. Many people have reported that the area is dangerous and that trains simply fly through. If a motorist's vision is impaired by brush, then it certainly sounds dangerous. FOX 35 in Orlando has reported that there were other crashes that have taken place at the same crossing—a sure sign that the area is dangerous for motorists.
Did the crossing area need a gate? This question could have legal significance. If a gate would have prevented the accident, then it sounds reasonable that one should have been erected. At the least, the brush that had grown to obscure a motorist's view should have been paired back to give motorists an unobstructed view of oncoming trains.
Legal Remedy?
Railroads and government agencies must make sure that the public is adequately protected from accidents. In a lawsuit, the surviving family members could argue that reasonable care had not been exercised in keeping the area safe and that a gate was necessary.
Depending on other circumstances, they might be able to argue that the deaths qualify under the wrongful death statute as warranting compensation. An investigation is necessary to determine who had proper control over the area, but this is something that family members should look into.
Have Dangerous Conditions Caused an Accident?
The Delray Beach personal injury lawyers at Earnhart Law are well equipped to tackle any car accident claim. If you or a loved one has been injured, or if a loved one was killed in a wreck, give us a call. We can investigate your claim to see if it has legal significance. Call 561-265-2220 or send us an online message to schedule your free consultation today.
Resources:
usatoday.com/story/news/nation/2019/11/24/amtrak-train-crash-florida-3-suv-die-near-corbett-wildlife-area/4290405002/
fox35orlando.com/news/3-dead-in-florida-after-car-crashes-into-amtrak-train-authorities-say