What are Contingency Fees?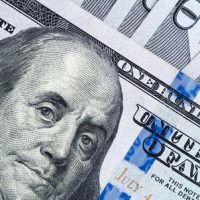 As a leading Delray Beach personal injury law firm, we meet with many injured people for a free consultation. One of the questions most people have is how we charge fees for our cases. We receive this question so often that we decided to write a post to describe our contingency fee arrangement.
Contingency Fees: We Get Paid Only if You Win
If you hired a lawyer to represent you in a criminal matter, that lawyer would probably bill you by the hour. The lawyer has a set fee—say, $200 an hour—and he bills it out in 1-0 or 15-minute increments. If the lawyer does 20 hours of work for you in a month, you get billed for $4,000. Sometimes lawyers might work for a flat fee, meaning a fixed amount of money. However, the fee is unrelated to the end result of the case. If you win, you pay the attorney. If you lose, you pay the attorney.
Contingency fees are different. They are used by plaintiffs' attorneys in personal injury lawsuits. Basically, you pay no attorneys' fees while the lawyer works on your case. Instead, you agree that the lawyer will get a cut from your settlement or jury award—usually around 33-40%.
So if you get $120,000 and had an agreement for the lawyer to get 33%, then he or she gets about $40,000. If you do not win your case, then the lawyer gets no attorneys' fees.
Contingency Fees Protect Clients
There are many reasons why contingency fees work for our clients. For one, you gain immediate access to an experienced, Delray Beach personal injury lawyer for no money.
Second, a lawyer does not have an incentive to take a weak case, because if he loses then he gets no money. For this reason, most attorneys are very upfront and honest about whether you have a valid legal claim. If a lawyer agrees to represent you, that says something about the strength of your case.
Third, your lawyer has an incentive to get as much money as possible for you. The amount he takes home will increase if he can increase the amount of a settlement. For example, if a lawyer takes a third of $60,000, then he gets $20,000. But if he bumps up your settlement to $90,000, he gets $30,000. Meanwhile, your take home amount increases also, from $40,000 to $60,000. It's a win-win.
Warning: There Are Costs You Still Must Cover
Attorneys' fees make up only part of a lawsuit. Other costs include:
Postage
Photocopying charges
Court filing fees
Expert witness fees
Deposition fees
In some cases, these costs will be very low. In other cases, the costs could be much higher. At your consultation, discuss how much the lawyer anticipates the costs of the lawsuit being. Also talk about when you are required to pay these costs—as they are incurred or at the end of the case?
Schedule Your Consultation with Earnhart Law
We have been practicing personal injury law in Delray Beach for over 30 years, and we are always anxious to work with new clients. At Earnhart Law, we represent injured victims in a variety of cases, such as car accidents, truck accidents, slip and falls, dog bite cases, and wrongful death.
Contact us today—561-265-2220.
https://www.delrayinjuryattorneys.com/1-million-civil-penalty-for-defective-trash-can/