$1 Million Civil Penalty for Defective Trash Can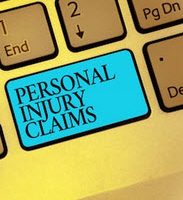 The Consumer Product Safety Council (CPSC) has levied a big fine against the manufacturer of a defective trash can. The manufacturer, EKO Development, Ltd., has agreed to the civil penalty, which related to one of its trash cans.
According to the CPSC, a defect on these trash cans created a risk of injury that was unreasonable. Specifically, the plastic protective collar in the rear could become detached from a sharp metal handle. Consumers could then easily get cut if they reached back into that area and connect with the handle.
EKO Development realized the problem and adopted a design change to minimize the laceration hazard. However, they did not immediately contact the CPSC to notify them of the defect, which is required by the law.
The defective trash cans were subject to a recall back in July 2015. In total, over 350,000 trash cans were recalled. Costco had the exclusive right to sell the cans and also had agreed earlier this year to pay a $3.85 million civil penalty because it failed to report the same defect to the CPSC.
Other Defective Kitchen Products
People spend a lot of time in the kitchen, so it is unsurprising that they get injured there. Kitchens also contain many products that could be dangerous, including:
Mixers, blenders, food processors, pressure cookers, and other electrical equipment that can explode, catch on fire, or send sharp parts flying
Defective can openers that can cut the unwary
Mittens that can catch on fire
Microwaves that explode
Toaster ovens that catch on fire
Toxic cleaning products
Steel blades separating from defective knives
Chairs and tables that can tip over, including children's high chairs or booster seats
Whenever a kitchen product does not work as expected, it might be defective, leading to serious injuries, including cuts, burns, facial injuries, brain injuries, nerve damage, and sprains or strains. You could also suffer serious poisoning from dangerous toxic chemicals.
If you are injured, you should immediately stop using the product but also make sure to preserve it. An attorney will need to check to see that it is, in fact, defective. Products can be defective in design or in manufacture. Some products are also defective because of inadequate instructions or safety warnings. You will strengthen your case if you actually have the defective product that injured you.
Remember to get immediate medical attention so that you can limit the damage to you. You should also contact the manufacturer, which needs to be made aware that you were injured by their product. They might need to issue a recall to protect the public.
Injured by a Defective Product? Contact Us
Earnhart Law is a leading Delray Beach personal injury law firm. We have built our reputation providing careful, individualized attention to our clients' needs and developing powerful arguments for compensation on their behalf.
We can bring a lawsuit or negotiate a favorable settlement that allows you to cover your unexpected medical expenses and replace lost wages. The sooner you get started, the better.
Resources:
cpsc.gov/Newsroom/News-Releases/2019/EKO-Agrees-to-1-Million-Civil-Penalty-Compliance-Program-for-Failure-to-Report-Defective-Trash-Cans
cpsc.gov/Newsroom/News-Releases/2019/costco-agrees-to-385-million-civil-penalty-compliance-program-for-failure-to-report
https://www.delrayinjuryattorneys.com/what-if-you-cant-identify-a-dog-owner-after-a-dog-bite/