Were You Assaulted by a Coworker?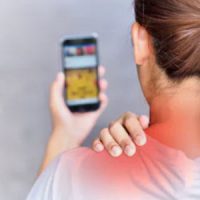 According to the federal government, around 1.7 million violent assaults occur at work. These assaults can cause serious injuries to workers, often requiring that they receive medical treatment. In extreme cases, a worker can die.
There are many reasons for the assaults, including arguments that escalate uncontrollably or drug or alcohol addiction that causes people to lose control. Regardless of the reason for these assaults, they cause millions of dollars in medical expenses and lost productivity.
At Earnhart Law, we strive to help those injured in workplace accidents get the compensation they deserve. If someone has assaulted you at work, you might have several avenues for receiving money. Please contact us to get started on your case.
Check if You Qualify for Workers' Compensation
You might qualify for workers' compensation benefits if you were assaulted while in the course of performing work duties. The test looks at what you are doing, not necessarily where you are. You might be an employee who performs work away from the office. If you are assaulted while performing work, you should be covered.
However, if you are assaulted by a coworker at a softball game, then you probably cannot claim workers' compensation benefits since you were not injured in the course of employment.
Another limitation is whether you started the confrontation. Generally, workers' compensation benefits are "no fault," but fault matters in a violent assault. With your lawyer, review the events that led up to the incident.
Sue Your Coworker
Florida's personal injury law allows workers to sue their colleague for assault, which is a civil wrong. Many of our clients will qualify for damages to cover medical care, lost income, pain and suffering, and emotional distress.
Unfortunately, odds are low that your coworker has assets to pay any court judgment against them, and they probably do not carry any insurance that could conceivably cover the attack. Getting meaningful compensation from a coworker could be difficult, so you might not sue them.
Analyze whether You Can Sue Your Employer
Your employer might also share legal liability for the assault if they were negligent in how they hired, trained, or supervised an employee. An employer that does not perform background checks before hiring your colleague will not discover his violent past.
However, Florida's laws generally prevent lawsuits against an employer when the victim is receiving workers' compensation benefits. This is an important limitation you should be aware of. Fortunately, you might still have a claim against a third party. For example, your employer might have outsourced the hiring of employees to a different company which was negligent in how it performed background checks.
Contact a Personal Injury Attorney in Delray Beach
Obtaining compensation after a violent workplace incident is difficult. The system is not set up so that people can represent themselves effectively, which is why we are proud to offer our services. Earnhart Law has built its reputation in providing top-shelf representation to injured victims. Contact our Delray Beach workplace accident attorneys today at 561-265-2220 to schedule a free consultation.
Resource:
osha.gov/archive/oshinfo/priorities/violence.html
https://www.delrayinjuryattorneys.com/common-questions-after-a-workplace-injury/