Common Questions after a Workplace Injury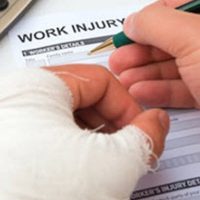 Injuries happen practically every day in workplaces around the state. If you were injured, you probably have many questions. Although your employer has legal obligations to provide accurate information about workers' compensation benefits, many workers feel as if they are receiving the run around.
Below, our Delray Beach workplace accidents lawyer answers some of the most common questions that injured workers have. If you have other questions, give our firm a call or schedule a free consultation.
When Should I Report My Injury to My Employer?
You must notify your employer within 30 days of the accident. However, you are encouraged to tell them as soon as possible so they can protect your coworkers from suffering the same injury.
Who Chooses What Doctor I See for Treatment?
Florida law allows your employer or its insurer to authorize a medical provider to treat you. If you suffered a life-threatening injury, you can of course contact an ambulance to take you to the hospital. But, generally, you should ask your employer which doctor to see for medical treatment.
Do I Have to Pay for My Medical Treatment?
No. Your employer's insurer should pay for all reasonably necessary medical care associated with your workplace injury. You should not have to pay for anything. Sometimes, disputes break out over whether an injury you have existed before the workplace accident. In that situation, you should meet with an attorney.
I Was Injured away from Work; Can I Receive Benefits?
You might still have been "on the job" even though you were away from the jobsite. For example, if you travel for work, then you can typically make a workers' compensation claim if you were injured while travelling, provided the travel was for your job. The same is true if you made a job-related presentation somewhere else. There is no requirement you be injured at company headquarters in order to make a claim for workers' compensation benefits. The key is whether you were working at the time of the accident.
How Long Can I Receive Wage Loss Benefits?
Many workers qualify for temporary partial disability or temporary total disability benefits, which can replace a portion of lost wages. If you were only temporarily disabled, then you can receive a maximum of 104 weeks of benefits, which is 2 years' worth.
Can an Employer Fire Me for Applying for Workers' Compensation Benefits?
No. Florida law prohibits firing a worker because he or she filed for workers' compensation benefits or is receiving benefits. If you suspect you were let go for this reason, then you should meet with an attorney to review your situation.
More Questions? Contact Earnhart Law
Workplace accidents cause tremendous financial distress for many people, who worry they cannot support themselves after a bad injury. If you need assistance with workers' compensation or with filing a lawsuit against a third party, please contact us today. At Earnhart Law, our Delray Beach attorneys can help you navigate the complex process of getting medical care and wage loss benefits. Call 561-265-2220 to schedule a free consultation.
Resource:
leg.state.fl.us/Statutes/index.cfm?App_mode=Display_Statute&Search_String=&URL=0400-0499/0440/Sections/0440.185.html
https://www.delrayinjuryattorneys.com/what-is-the-most-dangerous-equipment-on-construction-sites/