Vice Mayor of Delray Beach Struck while Walking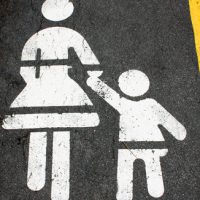 Florida already has a reputation for being a dangerous state for pedestrians. Now comes news that the Deputy Vice-Mayor of Delray Beach, Shirley Johnson, was struck by a motorist as she walked to city hall. Although Johnson is expected to make a recovery, the accident is just one of many that highlight the growing dangers that pedestrians face in our community.
Tennis Tournament to Blame
According to the Palm Beach Post, Vice Mayor Johnson was struck by a young man while crossing Northwest Second Street. Johnson was headed to a meeting with lawyers at City Hall at the time of the collision.
Ms. Johnson is 72 years old and suffered a broken knee in the accident. She is expected to require surgery to treat the knee injury but is otherwise in good shape and should make a full recovery.
According to media reports, the annual tennis tournament in Delray Beach is to blame for the accident. Increased traffic has limited the number of parking options, and city employees must park further away from the office. Indeed, some must now park in an overflow parking lot a block away. Golf carts are available to act as shuttles for city employees to get through intersections, which are becoming very crowded thanks to the tennis enthusiasts who have driven to our city for the tournament.
Florida: #1 for Dangerousness
Fortunately, Vice Mayor Johnson did not suffer more serious injuries. Even though many vehicles are travelling at relatively slow speeds in an intersection, they can cause significant damage nonetheless.
Pedestrians have been dealing with a lot of injuries lately. A recent report from an advocacy group, Smart Growth America, has ranked Florida as the most dangerous state in the country for pedestrians. According to the report, Florida is far more dangerous than other states like Louisiana or Alabama, which also score highly.
In fact, the ranking of most dangerous cities for pedestrians is dominated by Florida cities, with the Orlando-Kissimmee-Sanford metropolitan area ranking #1 and the Deltona-Daytona Beach-Ormond Beach coming in at #2.
The Miami-Fort Lauderdale-West Palm Beach metropolitan area came in at #14, though it had by far the largest number of pedestrian deaths at 1,549. It is relatively safer than other cities because the high number of deaths are attributable to its larger population.
Contact Earnhart Law Today
If you've been injured as a pedestrian, you have options for receiving compensation. For example, you can make a claim on your personal injury protection (PIP) benefits, if you have them. If you don't, then you might qualify under someone else's policy, such as a spouse or parent.
In other situations, you have no choice but to sue. Because it isn't always easy to hold motorists accountable, please reach out to an experienced pedestrian accident lawyer in Delray Beach today.
Earnhart Law has helped injured pedestrians for 3 decades. Our track record of success testifies to our experience in this area of law, and you can find out more by calling 561-265-2220.
Resources:
smartgrowthamerica.org/dangerous-by-design/
palmbeachpost.com/news/20190220/delray-vice-mayor-struck-by-car-breaks-knee-while-walking-to-city-hall
https://www.delrayinjuryattorneys.com/what-are-contingency-fees/