Vehicular Homicide: Victims' Families Have Rights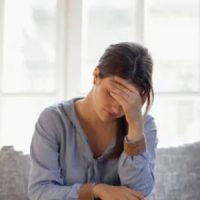 NFL player James White recently lost his father in a tragic car accident in Florida. Tyrone White, who was a police captain in Miami-Dade, died when a motorist crashed into his Volkswagen Passat, flipping it over. White and his wife were trapped inside as the vehicle caught on fire. Although the wife survived, Mr. White unfortunately died.
The New York Post reports that police have arrested Daniel Tucker Chamblin of Hollywood, Florida for the accident. Chamblin, who has a history of unsafe driving, has been charged with vehicular homicide and other offenses stemming from the September 20th crash. Whether he is convicted or not remains to be seen. Under Florida's criminal law, vehicular homicide is the killing of another person by driving recklessly in a manner that is likely to cause great bodily harm or death.
Regardless of the outcome of the criminal case, surviving family members often have rights under civil law, with a wrongful death lawsuit being a possibility. We encourage family members to reach out to Earnhart Law as soon as possible following the tragic death of a loved one to review their options.
Criminal Cases & Civil Law
Vehicular homicide is a crime punishable as a second-degree felony. If convicted, a defendant can pay a fine of $10,000 and spend up to 15 years in prison. The state will bring charges and oversee prosecuting the defendant. The prosecutor will also decide whether to offer the defendant a plea deal.
Many family members are curious what rights they have in this situation. Typically, family members do not have a say in the criminal prosecutor. They might testify at the trial if they have relevant information, but most simply watch a criminal case unfold from the courtroom gallery.
A civil case is different. Fla. Stat. § 768.19 creates the wrongful death cause of action, which exists whenever a person is killed due to the default, negligence, breach of contract, or wrongful act of another person. In the civil law, individuals (not the state) bring lawsuits and present evidence through their attorneys.
With a wrongful death action, the estate will need to show by a preponderance of the evidence that the defendant is liable for the death. This is a much lower standard than the "beyond a reasonable doubt" standard used in criminal law.
Get the Help You Need
Wrongful death cases for vehicular homicide are complex. To prevail, our attorneys will need proof that the defendant drove negligently or recklessly when they struck your loved one. We can rely on the same evidence that the state would use to obtain a criminal conviction.
For example, if the defendant was intoxicated or high, we can use breath or blood test results. We can also introduce the testimony of witnesses or surveillance video that captured the wreck.
When a defendant loses a wrongful death case, they don't go to jail. However, they must pay compensation to the family members left behind for certain losses, like lost income or benefits.
Contact Earnhart Law today at 561-265-2220. Our Delray Beach wrongful death attorneys can help you analyze the facts surrounding your loved one's death. We will also gladly file a wrongful death lawsuit on behalf of the estate.
Resource:
nypost.com/2020/10/30/florida-man-arrested-in-crash-that-killed-james-whites-dad/
https://www.delrayinjuryattorneys.com/widow-sues-company-over-husbands-death/