Update on that Fatal Tesla Crash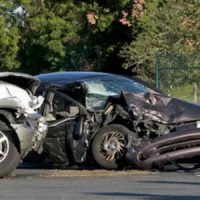 The National Transportation Safety Board (NTSB) has finally issued a report on what contributed to the fatal crash of a Tesla vehicle in Delray Beach on March 1, 2019. The vehicle was on autopilot when it crashed into a tractor-trailer crossing in its path, causing the roof to be sheared off. The vehicle definitely got the worst end of the stick, leading to the driver's death.
According to the NTSB, there are many entities to blame for what happened. They have even pointed the finger at another government agency, the National Highway Traffic Safety Administration (NHTSA). The report could spur changes to the design of self-driving vehicles before manufacturers ramp up production.
Faulty Design
One entity the NTSB blamed was Tesla, which designed the autopilot system. According to the report, this design was faulty because it allowed drivers to avoid paying close attention to what they were doing when the system was on. The NTSB also faulted Tesla for not limiting the situations in which a driver could use autopilot.
For its part, Tesla has acknowledged that the automatic emergency braking system on the Model 3 was not designed to activate for cross traffic or to prevent accidents at high speeds. This means that autopilot was dangerous to use precisely in the situation where it failed: on U.S. 441 with a driver going 69 miles per hour.
The NTSB also faulted NHTSA for not ensuring that manufacturers put in place adequate safeguards limiting the use of autopilot where it was not designed to work. The NTSB noted that this was the third fatal crash where drivers had relied on Tesla's autopilot to their own detriment. The NTSB has expressed frustration with NHTSA for not forcing greater safety changes on automakers who design self-driving vehicles.
Will Changes Be Made to Future Models?
For its part, NHTSA continues to point to the fact that all self-driving vehicles require drivers to stay in control. Tesla has also said that its self-driving feature is only meant to "assist drivers."
Nevertheless, drivers probably turn on the autopilot feature so they can focus on something other than driving. Sensors detected that the driver in the Delray Beach crash had removed his hands from the steering wheel for nearly 8 seconds before the collision. Any autopilot feature that requires a driver to keep his hands on the wheel is probably useless—and doesn't align with the concept of "self-driving vehicle."
The future of these cars remains unclear. Of course, a handful of accidents does not mean that these vehicles are unsafe or that they shouldn't be on the road. All vehicles get into accidents. But we anticipate more government regulations on self-driving cars before they hit the mass market.
We Are Established Delray Beach Car Accident Lawyers
Earnhart Law has earned its reputation representing many victims of car wrecks. If you have suffered injury, please contact us today. We stay on top of emerging trends in the auto industry and stand ready to bring your case for compensation.
Please contact our Delray Beach car accident lawyers today by calling 561-265-2220.
Resource:
marketwatch.com/story/ntsb-finds-plenty-of-blame-to-go-around-in-fatal-florida-tesla-crash-2020-03-19
https://www.delrayinjuryattorneys.com/seven-injured-one-fatally-in-suv-rollover-crash/