Should You Arbitrate Your Personal Injury Dispute?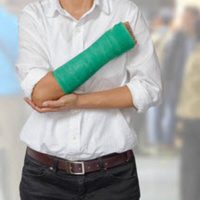 Arbitration is a technique for resolving legal disputes that has gained in popularity over the past few years. Many businesses enjoy arbitration and include arbitration clauses in their contracts. If you have dispute involving a nursing home or a fun park, then chances are pretty high you agreed to arbitrate any dispute that you have with the business.
But should you arbitrate? In this article, we'll run down some of the positives and negatives of resolving a dispute in this manner. Reach out to one of our Delray Beach personal injury lawyers for more information.
Just What is Arbitration?
Arbitration is a lot like a trial. Say you were struck by a large commercial truck and cannot agree who is at fault for the accident. Instead of presenting evidence to a judge in court, you might present evidence to an arbitrator. The arbitrator is usually a former judge or lawyer who promises to remain neutral in the dispute. Evidence can take the same forms as it does in court—eyewitnesses, documents, and other physical evidence.
Arbitration differs from court in some ways. The rules might be more relaxed. Also, arbitration is private, whereas courtrooms are usually public.
Arbitration can be "binding," which means each side agrees to abide by the arbitrator's decision. It can also be non-binding, in which either side can reject the arbitrator's award. Non-binding arbitration is often a good way to gain a sneak peek as to how a dispute will play out in court.
What Are Advantages to Arbitration?
Businesses like to use arbitration because it is private and usually faster and, therefore, cheaper than litigation in court. For this reason, businesses often try to arbitrate disputes.
A personal injury victim might also like the speed and efficiency of arbitration, especially if they have been waiting a long time for compensation. In some situations, you can also have an arbitrator who has expertise in a certain area, such as product design, which can increase the likelihood of a fair decision.
Are There Disadvantages?
Many personal injury lawyers dislike arbitration because they sense the arbitrator is biased in favor of insurance companies and other large businesses. Big businesses arbitrate many cases a year, and arbitral organizations might give favorable decisions to them in order to keep business flowing.
Using arbitration to decide a case also means that our clients usually give up a right to appeal. Consequently, if the arbitrator made some error, you will not be able to correct it by appealing to a higher court the way you could if a trial judge made a mistake that disadvantaged you.
The arbitrator also charges a fee, which a judge in a court does not. Depending on your case, it might actually be more expensive to arbitrate your dispute, even if it is faster.
Weighing the costs and benefits can be hard for a personal injury victim to do alone. Meet with an experienced Delray Beach personal injury attorney at Earnhart Law for help with your case. We are experienced with alternative dispute resolution and can help you better understand your options. Call 561-265-2220 to schedule a free consultation.
https://www.delrayinjuryattorneys.com/vietnam-veteran-dies-in-nursing-home-covered-in-ant-bites/