Vietnam Veteran Dies in Nursing Home Covered in Ant Bites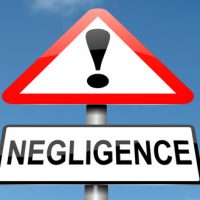 Out of Atlanta comes a horrifying story of a veteran who was discovered dead in his nursing home bed. Apparently, he had sustained over 100 bites from ants that had infested his room. According to Yahoo, the veteran was staying in the Atlanta Veterans Affairs hospital campus when he died.
The veteran's name was Joel Marrable, and he was at the Atlanta campus being treated for cancer. His daughter was visiting when she first discovered that her father's hands were swollen and that red bumps covered his body. When she alerted staff to her father's condition, they responded that they had discovered him covered with ants a few days prior and had been surprised that he was still alive. Mr. Marrable ended up dying a few days later.
Nursing Home Negligence Can Claim Lives
How the Atlanta nursing home became infested with ants is unclear. The hospital defended itself against negative publicity by detailing the steps it took when it discovered the ant problem, including hiring a pest control company and inspecting all bedrooms.
However, even though the hospital bathed Mr. Marrable to clear up the ants, they apparently returned the next day. According to the deceased's daughter, the ants were "everywhere" in his room, including on the ceiling and walls. Mr. Marrable was moved to a new room, where he died.
The unsanitary condition of this nursing home certainly raises eyebrows. A nursing home should not be infested with ants and, if it is, should have cleared the problem so that it did not return. The nursing home has not explained why it did not move Mr. Marrable to a new room immediately, or why the pest control company was not able to kill the ants when they showed up to inspect the problem.
Nursing homes, like all critical care facilities, must take reasonable steps to make their premises safe for guests, and this includes patients. Here, the nursing home will have to answer for its actions, and Mr. Marrable's daughter potentially has a wrongful death claim based on premises liability negligence.
How to Respond to Nursing Home Neglect
If you feel that a nursing home or other long-term care facility is unsafe, then you must move quickly to protect your loved one. First, remember to document the condition your loved one is in. You can take pictures of any bruises or other injuries on the body. Also write down the date and time that you visited them, ideally with someone else who can act as a witness.
Second, report the unsanitary conditions immediately to management and demand to know how they will respond. Stay on top of the situation, even if you have to return to work.
Third, you should report unsanitary nursing homes to the state authorities, who can investigate and fine the nursing home if necessary. In Florida, you can make complaints to Complaint Administration Unit at the Agency for Health Care Administration.
Finally, hire an experienced Delray Beach personal injury attorney to help you bring a claim for compensation. Earnhart Law has helped many victims get the compensation they need after being injured by negligence. Please contact us today, 561-265-2220, to schedule a free consultation.
Resource:
yahoo.com/gma/vietnam-vet-found-covered-ants-nursing-home-bed-143607428–abc-news-topstories.html
https://www.delrayinjuryattorneys.com/were-you-injured-by-defective-gym-equipment/