Miami Dolphin Football Player Loses Arm in Car Accident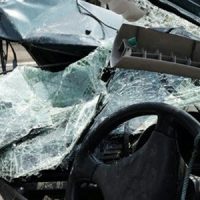 From CBS Miami comes a grisly story of an accident that caused NFL player Kendrick Norton to lose his arm. The accident occurred on July 4, 2019 on State Road 836, near Miami.
According to the police report, Norton was at fault for the collision. He apparently made an improper lane change, causing him to sideswipe another vehicle already in the lane. Norton then collided with a concrete barrier, which flipped his vehicle onto its right side before coming to rest on the roof. Emergency personnel ended up amputating Norton's arm, which has effectively ended his professional football career. To date, he has needed six surgeries to treat his injuries and more might be required.
Amputations are unfortunately not rare in car accidents. Many victims will either lose a limb at the scene (like Norton) or will ultimately need to have a limb amputated later at the hospital. Although a prosthesis can help many people return to some semblance of a normal life, many victims will continue to struggle for years to come.
Compensation for an Amputation
After an amputation, an accident victim will be left with large medical bills, not to mention problems returning to work. Although some people can return to their old jobs, many others will need to find a different profession. A surgeon, for example, probably cannot return to the operating room after losing an arm. A new job might pay far less in wages, so the victim suffers a dramatic financial hit.
Receiving compensation will largely depend on who is at fault for the accident. An injured motorist can use his or her PIP insurance benefits to cover the initial costs of surgery, but most people only carry the state's minimum of $10,000. A hospital will blow through that amount easily with one surgery. Some motorists buy additional PIP insurance, upwards of $100,000, which they can tap to cover medical bills and lost wages.
Once you exhaust PIP, an amputee will need to bring a lawsuit. Fortunately, Florida law allows victims to sue for a permanent injury, and an amputation would qualify. However, the person you sue must have been at fault for the collision.
In Kendrick Norton's case, for example, the police report lays responsibility on him. Under the facts currently known, he probably can't sue the driver he sideswiped to receive compensation. Luckily, the NFL is reportedly covering his medical bills.
Protecting Your Future
Receiving adequate compensation can be a challenge in Florida. Many motorists do not carry liability insurance or do not carry enough to cover the loss of a limb. Your attorney should review the facts and pursue all avenues of compensation.
If you have suffered an amputation, contact Earnhart Law today. Our team of dedicated Delray Beach car accident lawyers have helped many victims recover compensation after a devastating crash. A permanent disability has negative consequences for you and your family, so reaching out to a legal professional as soon as possible is vital.
You can schedule a free, no-risk consultation with a member of our team by calling 561-265-2220. Please avoid delay.
Resource:
miami.cbslocal.com/2019/07/11/kendrick-norton-cited-florida-highway-patrol/
https://www.delrayinjuryattorneys.com/your-uber-could-have-no-driver/