Impaired Uber Driver Arrested for Crash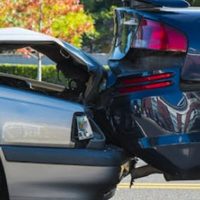 WFTS Tampa Bay has the news that an Uber driver was arrested recently for his participation in a fatal accident on January 8, 2020. The accident occurred when the Uber crashed into the rear of a semi truck stopped on Shamrock Drive around midnight.
The victim was 30-year-old Estevan Pascual, and the driver was 27-year-old Clint Fischer Jr. Mr. Fischer had picked up the victim in Orlando and was taking him to Haines City. The victim was pronounced dead at the scene due to blunt force trauma to his head sustained in the car crash.
Evidence of Marijuana Use
The police investigation turned up evidence that Fischer was impaired at the time of the crash. For example, his vehicle was drifting off the road, but he did not hit the brakes before the collision. Police also found a smoking device inside a bag in the car. The device was tested, which showed methamphetamine.
After the crash, authorities also took a blood sample from the driver, which came back showing both meth and THC from marijuana. This evidence was sufficient for the police to charge Fischer with a variety of crimes, including DUI manslaughter and vehicular manslaughter. He is awaiting trial on these charges.
Legal Remedies Available to Passengers
If you or a loved one was injured while riding in an Uber, you are probably anxious to find out what you can do legally. Driving while impaired is a crime in Florida, and thousands of people are injured when high or intoxicated drivers crash.
Although an Uber driver might be arrested and charged with a crime, that does not help the passenger who has been injured in a collision. This is where a personal injury lawsuit can prove useful. Under Florida law, injured victims can receive compensation when a reckless or dangerous driver has injured them in a crash, and compensation can take the form of money damages for medical care, lost wages, and pain and suffering, among other losses.
Florida law also allows the survivors to sue when a loved one has been killed in a car accident. A wrongful death lawsuit provides compensation for a variety of losses to family members, including lost financial support.
Get Legal Help
Although Uber drivers carry liability policies, obtaining compensation is never easy. This is especially true if the Uber driver was chemically impaired at the time of the crash, since this is the type of reckless activity that Uber claims they have no control over. An Uber driver should also have a personal insurance policy, but that might not cover a passenger injured in a crash, either.
To obtain compensation, you need an attorney who understands the complex interplay of Florida law and Uber insurance. Contact Earnhart Law today. Our Delray Beach car accident lawyers have negotiated many tough settlements for our clients, and we have more than 30 years of experience in this area of law.
With more Ubers and Lyfts on the road, we anticipate that collisions involving these rideshare vehicles will increase in the future. Why trust your case to anyone else? Call us today to schedule a free consultation.
Resource:
abcactionnews.com/news/region-polk/florida-uber-driver-arrested-after-passenger-is-killed-in-dui-crash
https://www.delrayinjuryattorneys.com/update-on-that-fatal-tesla-crash/