How to Avoid a Boating Injury this Summer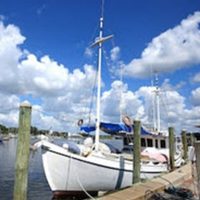 Florida has the most registered vessels in the 50 states, with 961,266 boats out on our waterways. Unfortunately, with this many vessels on the water, there will be more than a few accidents. Indeed, the Florida Fish and Wildlife Conservation Commission reported that there were at least 723 reportable boating accidents in 2019.
To minimize the risks of accidents, we recommend that boaters take the following precautions. Should tragedy strike, our Delray Beach boating accident lawyers are standing by to assist.
Wear a Life Jacket
Life jackets are critical, even for those who can swim. If your boat gets into a collision, you could be thrown into the water. Even worse, you might have been knocked unconscious before falling overboard, which means you can easily drown even if you know how to swim.
By wearing a life vest, you will ensure that you stay afloat until someone can rescue you. Remember, it's not enough to have the life jacket in your lap, which does not help you in the event you are knocked unconscious.
Have Your Boat Serviced before Taking it Out
You wouldn't drive a car for years without having a professional take a look at it. Likewise, you should also get your boat serviced every year. Many problems can cause an operator to lose control of the vessel or cause it to sink. For example, faulty wiring could lead to a boat fire and burn injuries. By making sure your boat is in good working order, you can reduce the chances of a serious accident.
Do Not Drink and Operate
Boating under the influence is a crime in Florida for a reason. An impaired operator can make serious errors of judgment, such as traveling too close to other vessels. Impaired operators also exhibit slower reflexes and might be unable to avoid a collision.
The heat and sun increase the effects of any alcohol consumed. We know many people claim they can have a few beers without any problems, but most people suffer some sort of impairment even after one or two drinks.
To reduce accidents, designate someone who will not drink at all while out on the boat. This person should then operate the vessel.
Watch Out for Other Boats
A collision not only damages your boat, causing thousands of dollars in damage, but it can lead to horrible personal injuries. Whoever operates the boat should be careful and experienced. They should know not to immediately cross another boat's wake or to get too close to the shore, where they could run aground.
Distracted boating is also a problem. Put any cell phone away while you are operating the vessel. You can wait until you drop anchor or dock before checking your text messages.
Contact Earnhart Law if You Have Suffered an Injury
Our firm has provided legal guidance for more than 30 years to the Delray Beach community, including those who like to boat. Please call us today, 561-265-2220 to schedule a free consultation with a lawyer at our firm.
Resources:
leg.state.fl.us/statutes/index.cfm?App_mode=Display_Statute&URL=0300-0399/0327/Sections/0327.35.html
tcpalm.com/story/sports/fishing-boating/2020/05/14/florida-boaters-national-safe-boating-week-may-16-22-2020/3114259001/
https://www.delrayinjuryattorneys.com/florida-boating-deaths-and-accidents-decline/