Florida Boating Deaths and Accidents Decline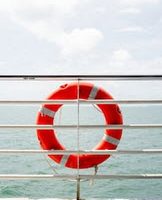 Some good news on the boating front in Florida. According to a report from the state's Fish and Wildlife Conservation Commission, the number of deaths and accidents declined in 2018 compared to 2017. This is welcome news. Boating is a popular hobby in Florida, and we watched with a helpless feeling as the number of accidents and deaths had climbed in recent years. Now the numbers appear to be going in the right direction—down!
Double Digit Decrease
In 2018, the state saw 628 boating accidents. Not great, but a definite improvement over 2017 when there were 766. This represents an impressive 18% decline in boating accidents year over year.
The numbers were also good when looking at only deaths. In 2017, 67 people had died in boating accidents. In 2018? Only 59 boating-related deaths were recorded. This represents about a 14% decline in boating fatalities year over year.
More Facts
Taking a closer look at the statistics, we can see:
Florida is #1 in the country with a total of 950,740 registered vessels
Collisions with another vessel made up 30% of all boat accidents
The month of July had the highest number of accidents with 90
There was a total of 307 injuries resulting from the state's 628 accidents
A closer look just at fatal accidents might reveal some surprising information:
Over 82% of operators in fatal accidents were 36 or older
86% of all operators in fatal boating accidents were men
About one third of all fatal accidents were falls overboard, which was the leading type of fatal accident
The leading cause of death was drowning, which was responsible for 29 deaths
Alcohol or drug use was involved in about 1 out of 5 boating fatalities
October led the way in fatalities with 8

Protecting Yourself Out on the Water
As you can see from the statistics, a large number of people drown after falling overboard. There are some simple safety tips you can follow to reduce this number, including having all occupants on the boat wear safety vests at all times. No, having a vest "in your lap" is not good enough. If everyone is wearing a vest, then even someone thrown overboard while unconscious has a good chance of surviving until rescue.
Also, never mix drinking or drug use while operating a vessel. It is also risky for passengers to drink. If they fall overboard, they will be less able to swim or tread water if they are impaired. Ideally, you can consume alcoholic beverages when safely on the sure.
If you operate a vessel, always remember to watch where you are going. As summer fast approaches, the waterways will become jammed with vessels and you want to avoid crashing into them or slamming into their wakes.
Contact a Delray Beach Boat Accident Lawyer
If you have suffered an injury on the water, you might be able to sue the person responsible for compensation. At Earnhart Law, our Delray Beach boating accident attorneys have represented people like you for over 30 years.
To schedule a free consultation, please call 561-265-2220.
Resource:
myfwc.com/media/20585/2018-introduction.pdf
https://www.delrayinjuryattorneys.com/boat-operator-arrested-in-naples/