How Do Building Code Violations Affect Your Premises Liability Claim?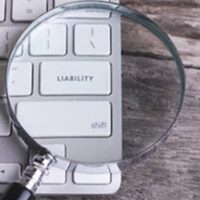 If you were injured on someone's property, then you might have a premises liability claim. Florida law requires that property owners take steps to keep their property reasonably safe for those who visit it. This law applies to all businesses, private homeowners, and even the government.
There are countless ways our clients get injured on someone's property. Some of them slip and fall, suffering sprains or traumatic brain injuries when they land. Others are injured when a part of the ceiling or wall falls on them or when a stairwell collapses. Still others are injured due to negligent security when they are attacked in a building or parking lot. These are only some of the more common accidents; there are many others.
What happens if the building where you were injured in has building code violations? For example, a building might have been cited for not having inadequate hand railings. If you fell down the stairs, then this violation might be helpful.
Negligence and Building Code Violations
Florida's premises liability law is based on negligence, which is the failure to exercise a duty to use reasonable care. If someone who owns or manages a property has been negligent, and this negligence injures you, then you can sue for compensation.
To establish negligence, you must present evidence to a jury of the hazard that injured you. A jury will then use its experience to determine whether the property owner did enough to fix the hazard or warn visitors of it.
Building code violations can be powerful evidence of negligence, and we search for violations when building a case for our clients.
Negligence Per Se
Some violations of statutes constitute negligence per se. What this means is that proof of the violation is enough, by itself, to qualify as negligence. When a violation constitutes negligence per se, then an injured victim has a powerful weapon to use to get compensation for injuries.
Unfortunately, not all violations qualify as negligence per se. Instead, the Florida Supreme Court has decided that only some violations will:
The violation of a strict liability statute that had been designed to protect a specific class of people who cannot protect themselves will qualify as negligence per se.
The violation of any statute that imposes a duty to act to protect a specific class of people from a particular injury also qualifies as negligence per se.
Most building code violations will not fit neatly under either one, because the building code's aim is to protect the general public. However, proof of the building code violation can still be used to convince a jury that the landlord was negligent.
Contact an Experienced Delray Beach Attorney
At Earnhart Law, our Delray Beach personal injury lawyers have brought many successful premises liability claims. To schedule a free consultation, please call 561-265-2220.
Resource:
scholar.google.com/scholar_case?case=15893930474748402671&q=building+code+negligence+per+se&hl=en&as_sdt=4,10
https://www.delrayinjuryattorneys.com/vietnam-veteran-dies-in-nursing-home-covered-in-ant-bites/