Georgia Couple Dies in Wrong Way Collision in Florida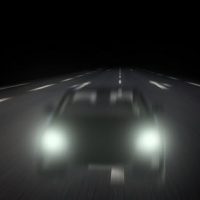 Wrong way car collisions are often deadly, as illustrated by a recent news story about a Georgia couple and their child who were killed when a driver going the wrong way struck them in Gainesville.
According to the Atlanta Journal Constitution, Christopher and Brittany Hesling of St. Marys, Georgia were riding on the eastbound lanes of State Road 24 a little before midnight when a Hyundai Elantra entered going the wrong way. The Elantra slammed into the Hesling's vehicle, killing both parents along with their four-year-old son. A daughter, who is only 6 months old, survived with only minor injuries and is expected to make a full recovery.
Witnesses reported that the Elantra caught on fire after the collision, and its driver has not been identified. No reason has been offered for why the vehicle was going the wrong way on State Road 24.
Christopher Hesling was at the wheel, and is wife unfortunately was not wearing a seat belt at the time of the collision. Bystanders helped break open the windows to the family's car in order to rescue the children and helped them until emergency services arrived at the scene.
Why Do Wrong Way Accidents Happen?
Though wrong way accidents are fairly rare, they are deadly when they occur. There are many reasons why a motorist might be going the wrong way:
The driver is fleeing from the police. In this situation, it is not unusual for drivers to be going at a high rate of speed.
The driver is drunk or high and does not know what they are doing or where they are headed.
The driver is confused and enters the wrong street. Generally, confused drivers should be travelling more slowly than others, but this is not always the case.
GPS gives inaccurate information, sending motorists onto the wrong road.
Road signs are confusing or set up improperly, leading motorists astray.
The driver falls asleep and drifts into oncoming traffic, where an accident occurs.
Whatever the reason, many drivers headed in the wrong direction collide head-on with other motorists, which can cause catastrophic injuries and, as we see with the accident described above, even death.
How Can You Avoid a Wrong Way Collision?
If someone is headed right at you, then there might not be much you can do other than hit the brakes and brace for impact. Hopefully, all passengers are wearing seat belts, though that is no guarantee that you will survive the collision.
The best defense is to always be aware of your surroundings so that you do not go the wrong way. If you do, pull off to the side of the road as soon as possible and call the police, who can help get you headed in the right direction.
Contact a Delray Beach Car Accident Lawyer
If you were injured in a wrong way collision or any other car accident, call the Delray Beach car accident lawyers at Earnhart Law today. Our firm has helped many injured drivers and passengers get compensation for their injuries. We even handle wrongful death claims when a loved one dies.
To schedule a free consultation, please call us today at 561-265-2220.
Resource:
ajc.com/news/georgia-couple-son-killed-wrong-way-crash-florida/KLOv3YUSlEO0UQZBDVOmYI/
https://www.delrayinjuryattorneys.com/surprising-insurance-policies-you-might-already-have/