Surprising Insurance Policies You Might Already Have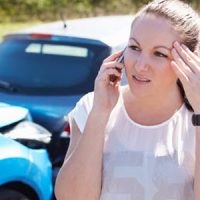 Obtaining adequate compensation following an accident can be difficult. For example, you might have suffered devastating spinal cord injuries after a car accident. Unfortunately, the driver who hit you does not carry liability insurance and your own $10,000 in personal injury protection (PIP) benefits doesn't nearly begin to cover your full financial losses.
As Delray Beach car accident lawyers with decades of experience, we excel at finding ways to maximize our client's compensation. Please contact us today for a free consultation.
Uninsured/Underinsured Motorist Coverage
Florida's auto insurance scheme has drawn a lot of complaints and for good reason. The state does not require that drivers carry liability insurance, which means someone who has been innocently injured by a negligent driver usually has to rely only on their PIP benefits, which are measly.
Helpfully, many of our clients have uninsured/underinsured motorist coverage, called "UM" for short. These policies can help pay expenses incurred by the accident and compensate for any pain and suffering.
They work like this:
If the driver at fault does not have any liability insurance, you can use your uninsured motorist coverage.
If the driver did have liability insurance but not enough, then you can tap your underinsured motorist coverage.
You might have UM coverage without even knowing it. Insurance carriers in Florida are required to offer it, though customers can reject it in writing. If you are unsure of whether you rejected it, check your insurance policy.
Even better, many UM policies are "stackable." For example, you might have $50,000 in uninsured motorist coverage, with 3 vehicles under the policy. You can multiply the number of vehicles by the policy amount. In this example, you really have $150,000 available in coverage.
Accidental Death or Dismemberment Coverage
If a loved one dies, or if you lose the ability to use a body part, you might be able to use accidental death and dismemberment insurance, called AD&D. Believe it or not, many credit card companies offer an AD&D policy to their customers simply by signing up with them. You might even have an AD&D policy at no cost provided through a credit union or through your employer. This is why an attorney wants to know about where you work and what bank you use!
So if a loved one died in a car accident but had AD&D coverage, you can make a claim. The same is true if you lose a body part or the ability to use a bodily function (such as the ability to see).
Collision or Comprehensive Auto Insurance
Collision auto insurance covers repairs to your vehicle from a collision. Comprehensive covers damage caused by something other than a collision, such as a tropical storm or hurricane or even vandalism.
Florida does not require that motorists have either collision or comprehensive. However, if you still are paying a car loan, it is likely that your lender required that you have both types of insurance. After an accident, you will be grateful that you have been paying those premiums all along.
Speak to a Delray Beach Personal Injury Lawyer
Our team has helped injured victims like you after devastating accidents. Please call 561-265-2220 to schedule a free consultation.
https://www.delrayinjuryattorneys.com/florida-prohibits-holding-a-cell-phone-in-a-construction-or-school-zone/