Florida Traffic Accident Statistics for 2019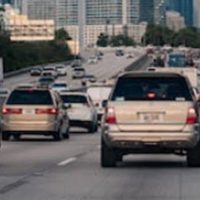 The Florida Department for Highway Safety & Motor Vehicles (FLHSMV) has updated its accident statistics for 2019. Although the numbers are preliminary, they are close enough to what the final numbers will be to review in some detail. They show that our state continues to suffer from very high numbers of car accidents. In fact, the numbers for 2019 were in some cases higher than for the year prior.
If you have been injured in a Delray Beach car accident, please contact Earnhart Law today. We can fight to get you the compensation you need.
Almost 400,000 Crashes in 2019
To be specific, the state saw 400,266 accident crashes in 2019. This number will probably go up as reports of more accidents trickle in over the next few months. In 2018, the state notched 403,6226 crashes on our streets and highways, so 2019 was very close to the numbers of the year before.
Nearly 3,000 Fatal Crashes
As of late February, the state reports that 2019 saw 2,943 fatal crashes. Of those, 3,158 people died in the collisions. Why is one number larger than the other? Well, because some fatal accident crashes killed more than one person.
These numbers are higher than the fatality numbers for 2018, when Florida saw 2,917 fatal crashes that resulted in 3,135 fatalities.
More than 166,000 Injury Crashes
Not all accidents result in a fatality. Others cause serious injuries, such as concussions, fractures, lacerations, burns, and back injuries. In all, 254,185 people suffered injuries from crashes in 2019.
The total from 2018 was 167,219 injury crashes, which caused 255,353 injuries to the public. The numbers are very close, year over year.
Bicycle Accidents Continue to Be a Cause for Concern
Riding a bicycle is an excellent form of exercise. Because they release no emissions, bicycles are an environmentally conscious alternative to motor vehicles for getting around our cities and towns.
However, 2019 saw 6,636 bicycle crashes, which resulted in 143 bicycle fatalities. The number of crashes was up from 2018 (6,590), but the number of fatalities was lower (160).
Pedestrian Numbers Are Terrible—as We Expected
We have written repeatedly that Florida suffers from very high pedestrian accidents. Our state has earned our reputation for being one of the most dangerous states in the nation.
According to FLHSMV, Florida saw 9,665 pedestrian crashes in 2019. This actually represents a substantial increase from the numbers in 2018, when there were 9,356 pedestrian crashes. In 2019, pedestrian crashes caused 713 fatalities and thousands more injuries. Hopefully, Florida will continue to give pedestrian safety the attention that it deserves.
Earnhart Law Encourages Everyone to Remain Safe
As the above statistics show, Florida's roads continue to be dangerous for other motorists, pedestrians, and cyclists. Anyone can be injured when they leave their home, and they will need expensive medical care to try and recover fully.
If you were injured, contact Earnhart Law to speak with a member of our team. We offer free consultations with a Delray Beach car accident lawyer who can review your options for compensation. Call 561-265-2220 or send us an online message.
Resource:
flhsmv.gov/traffic-crash-reports/crash-dashboard/
https://www.delrayinjuryattorneys.com/are-lawyers-to-blame-for-floridas-expensive-auto-insurance/