Are Lawyers to Blame for Florida's Expensive Auto Insurance?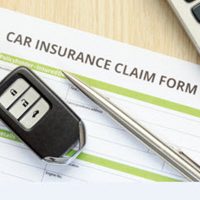 Florida has some of the highest insurance premiums in the country. Things have gotten so out of control that the legislature is considering abandoning our no-fault insurance scheme, which was originally sold as a way to contain costs.
But just what is to blame for our high insurance premiums? The Tampa Bay Times recently asked readers to weigh in on this subject, and the results might surprise you.
Greed & Terrible Drivers Are Blamed
Readers pointed their fingers are three sources that they believe were driving the increase in insurance premiums:
Greedy car accident lawyers
Greedy insurance companies
Terrible drivers on the road
This is an interesting mix of culprits for the condition of the state's insurance markets. For one thing, insurance companies do try to increase their bottom line. But they do this in every state. There is no reason to assume that Florida's insurers are greedier than, say, the insurance companies in Maryland or Georgia.
Also, we must correct the misimpression that car accident lawyers are greedy. Florida negligence law allows injured victims to obtain compensation for various economic and non-economic losses. That happens in the context of car accidents but also other personal injury cases like slip and falls. Florida's lawyers did not invent this law. We simply help injured victims become "whole" by obtaining compensation to cover their losses.
Terrible Drivers Do Contribute to High Premiums
The more accidents on the road, the more insurers need to charge for premiums so that they do not go out of business. Florida has some of the worst drivers in the country, so the public is probably right to blame them for high premiums.
One study from SmartAsset in 2017 ranked the state as #1 in the country for dangerous drivers. The survey looked at the number of accidents, DUIs, and traffic tickets issued, along with the number of drivers out on the road.
Of course, no-fault insurance encourages poor driving. If a person can be negligent or reckless but still receive benefits, then there is little incentive to driver more carefully. Perhaps if Florida goes back to a fault system for car accidents, drivers will internalize that they need to be careful.
Don't Overlook Fraud
Another source of high premiums: car insurance fraud. This fraud isn't perpetrated by lawyers. Instead, some drivers claim to have been involved in an accident when they really weren't. In one fraudulent scheme, a massage therapist billed over $40,000 for non-existent treatments after people staged fake accidents.
No-fault insurance encourages fraudulent claims. And although the state has tried to crack down on it, fraud undoubtedly contributes to high premiums in Florida.
Reach Out to a Delray Beach Car Accident Lawyer
If you were injured in a crash, our Delray Beach car accident lawyers are the best friends you could possibly have. We have one goal when we represent clients: to get the most money they are entitled to under the law to cover their injuries.
Earnhart Law is here to help those in the Delray Beach area. Please call us today at 561-265-2220, to schedule a free consultation.
Resources:
abcactionnews.com/news/state/florida-has-the-worst-drivers-in-the-nation-ranked-1-two-years-in-a-row
insurancejournal.com/news/southeast/2015/10/07/384093.htm
tampabay.com/news/business/2020/02/18/greedy-lawyers-and-insurers-to-blame-for-high-cost-of-car-insurance-in-florida/
https://www.delrayinjuryattorneys.com/impaired-uber-driver-arrested-for-crash/