Defective Brakes and Car Accidents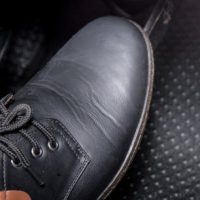 Many accidents are caused by negligent or aggressive drivers. However, some accidents also stem from defective parts of the automobile. These defects either existed when the car was sold to you, or they arise when a mechanic makes an error or otherwise fails to fix your car properly.
Nothing is more terrifying than stepping on the brake pedal only to find that it doesn't work. Unfortunately, brake problems are fairly common, especially in truck accidents. If you have been injured in a crash, check whether any defective parts, such as brakes, might have played a role.
Common Brake Defects
Among the defects we have seen, the following are the most common:
Brake line defects
Hydraulics failure
Defective rotors or drums
Brake fluid leaks
Anti-lock braking system failure
Defects often arise with the design or in how the particular brake components were manufactured. When a design is to blame, we tend to see brake problems across the entire product line, and the manufacturer often issues a recall. With a manufacturing defect, by contrast, only one or two vehicles probably have the particular problems.
Other problems can arise when a mechanic works on your brakes but does so negligently. For example, the mechanic might forget to put brake pads or install them the wrong way. Had the mechanic been careful, then the brakes might not have failed you when you needed them.
Identifying Defects
Most people are not mechanics or product engineers. It is very hard to identify whether brakes were designed or manufactured incorrectly. Even attorneys who work in this field cannot tell when a poor design is to blame for an car accident. All we know is that our client was injured in a crash and the brakes did not work as expected.
Before you can sue, however, you need to identify the party to blame. If the brakes are defective, you can sue a manufacturer or other people in the chain of distribution.
At our law firm, we often work with expert witnesses to identify when a client has a potential lawsuit. These witnesses can review the brakes on the car that caused the accident and determine whether there is a defect, or whether a mechanic is to blame.  One of the advantages of working with a firm like Earnhart Law is that we have access to experienced, top-shelf expert witnesses.
Getting the Compensation You Deserve after an Accident
If defective brakes failed, leading to a crash, you can seek compensation for your losses by bringing a product liability or negligence lawsuit. At Earnhart Law, we have obtained money to pay for medical bills, replace lost wages, and compensate for pain and suffering. Our track record speaks for itself—millions of dollars in compensation for our injured clients.
All we need is to hear from you. Please call 561-265-2220 or send us an online message. You can schedule a free initial consultation with one of our Delray Beach car accident lawyers where we can discuss your case more in-depth. We look forward to meeting with you.
https://www.delrayinjuryattorneys.com/4-types-of-parking-lot-accidents/