Another Tri-Rail Train Accident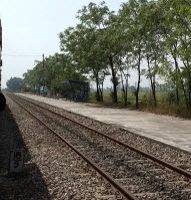 The Tri-Rail system is in the news again, this time for an accident on Friday, April 26. According to WPTV, the accident happened west of I-95, a little before 9:00 am. The vehicle and train collided, leaving the motorist with injuries that were not life-threatening. No one in the train was hurt.
Though minor, this collision is only the latest for the Tri-Rail system. Other accidents have caused deaths and serious injuries over the past few years:
An October 14, 2014 collision killed a cyclist after the victim ignored flashing lights and maneuvered around the safety gates.
A November 14, 2014 crash in Ft. Lauderdale killed one person.
An April 28, 2017 accident left one man dead in Pompano Beach. The man accidentally died after trying to hold onto the train to board it.
A December 5, 2017 collision in Opa-Locka injured 4 people and damaged 5 vehicles in all. The SUV on the tracks crashed into other vehicles, setting off a chain reaction.
A March 25, 2019 crash in Pompano Beach killed one person. The driver of the damaged vehicle apparently tried to go through the gate, only to be killed.
Although many of these accidents were caused by the victims, it is always possible that the train operator could commit a mistake, which could lead to deadly consequences. Train passengers might also be injured when a train collides with a vehicle on the tracks.
What to Do after a Train Accident
Trains are a safe and reliable method of transportation. Unfortunately, accidents still occur with some regularity. If you are a motorist or a passenger on the train, then take the following steps after a collision:
Obtain immediate medical treatment, if necessary. You might have suffered a terrible injury that requires emergency services. If so, call 911 or ask someone else to call. Also check whether anyone else around you has been badly injured.
Note important details about the crash, such as the date and time, as well as the train that you were on.
Document the amount of money you spent to treat your injuries, as well as any lost income if those injuries kept you out of work. You should keep all medical bills and receipts for prescription drugs so that your attorney can see them.
Write down as best you can the severity of your pain and its location. Also note how the injuries have disrupted your life. For example, you might become depressed or you might not be able to enjoy intimacy with your spouse.

Hire a Lawyer Who Looks Out for Your Interests
Finally, you should meet with an experienced Delray Beach personal injury attorney. Earnhart Law has represented accident victims for over 3 decades. Our experience allows us to increase the amount of compensation our injured clients receive after a collision that has left them with sizeable medical bills and other economic losses.
To check whether you have a legal case, please contact us right away. You can call 561-265-2220 or schedule a free initial consultation by filling out our contact form. Florida law gives you a short amount of time to pursue legal remedies, so avoid delay.
Resources:
wptv.com/news/region-s-palm-beach-county/delray-beach/person-hurt-when-train-and-vehicle-collide-in-delray-beach
miami.cbslocal.com/2017/04/28/one-dead-trirail-accident-delays/
https://www.delrayinjuryattorneys.com/will-delray-beach-ban-dockless-scooters/