Your Attorney Will Guide You When A Claim Becomes A Lawsuit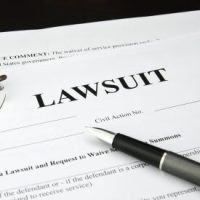 Accident injuries are often settled through a personal injury claim. There may be a period of negotiations, where offers and counteroffers are traded, but then, in most situations, an amount is agreed to and the claim is closed. But there are other times when negotiations are unsuccessful.
If circumstances have changed or you believe you have a right to a higher amount than you are being offered through the claims process, connect with a Delray Beach personal injury attorney about the possibility of shifting your compensation request from a claim to a lawsuit, which will likely be filed against an individual or entity rather than the insurance company itself.
Securing Evidence for Your Claim After an Accident
The first step to compensation following a Florida car crash will likely be connecting with an insurance company. Having evidence will help to establish liability and move the claim process forward. Documentation could include:
Witness statements from other drivers, pedestrians, or individuals at a local business who saw the accident occur.
Copies of official reports, including police reports and doctor assessments of injuries sustained.
Photographs or video of the accident site, your injuries, and damage to the vehicle.
It is important to realize other parties involved are likely gathering documentation and evidence of their own as well. They may use their own document to try to deny your eligibility for the damage amount you are seeking.
Lawsuits are sometimes an advised course of action if negotiations are not going well and are continuing over a long period. Florida has a statute of limitations in place for personal injury lawsuits. The timeline to file is four years. If your attorney believes time is running out, they may advise you to move forward with a lawsuit. Settlement agreements are still possible after filing and discussions between lawyers may continue. There are many examples of individuals who filed a personal injury lawsuit after a car crash but were able to negotiate a compensation amount before the case went before a judge.
Choose an Experienced Car Accident Lawyer
To determine if a personal injury claim will allow you to access all of the funds you believe you have a right to or if a lawsuit is required, connect with a Delray Beach personal injury attorney. A qualified attorney can look over the documentation you have and determine if more is needed in order for you to secure financial recovery. Discussing every aspect of your case with an experienced legal profession will help you to understand what legal action is the best path for you.
Do you need legal guidance on how to establish liability and move forward with a claim or lawsuit? The attorneys at Earnhart Law are skilled at determining the strongest path to a maximum compensation settlement. Our skilled lawyers have been representing clients in personal injury cases for over 30 years, and we keep our clients informed throughout the process so that they can make a decision on the best resolution for their future. To schedule a free consultation, call our office at 561-265-2220 or contact us online.