Workplace Accidents Caused By Defective Machinery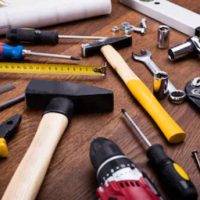 There are many reasons why an accident may happen in the workplace, but one of the most common causes is when machinery or equipment used by workers is defective. Defective machinery causes thousands of injuries every year, and employees deserve to be compensated after an accident at work. While most people think of defective machinery accidents only happening on construction sites and other dangerous workplaces, the truth is that defective equipment injures workers in offices, retail shops, factories, and other work sites every day.
At Earnhart Law, our experienced and dedicated Delray Beach personal injury attorneys are here to help after a workplace accident caused by defective machinery. Call or contact our office today to schedule a free consultation.
Defective Machinery Injuries
Accidents caused by defective machinery or equipment come in many forms. It could be a defective piece of equipment on a factory line, or a defective coffee maker may burn an employee in an office kitchen. Defective machinery could cause electrocution on a construction site, or a defective display could fall on an employee in a store. Some of the most common injuries reported after a machinery or equipment defect include the following:
Traumatic brain injuries,
Skull fracture,
Facial trauma,
Spinal cord injuries,
Soft tissue damage,
Spine and back injuries,
Broken bones,
Electrocution,
Burns,
Lacerations and Contusions,
Nerve damage,
Amputation injuries,
Degloving injuries,
Internal injuries and bleeding,
Paralysis,
Coma, and
Death
Compensation for Workplace Injuries 
In most workplaces, an injured employee is covered by workers' compensation. Damages for workers' compensation include coverage of all medical expenses, temporary partial disability payments, temporary total disability payments, and permanent impairment payments. Workers' compensation also covers vocational rehabilitation, and in the worst cases of defective machinery accidents it provides death benefits to loved ones.
Accidents caused by defective machinery and equipment may also provide an additional outlet for compensation through third party liability. If the defect was caused in the design or manufacture of the product, the creator of the machinery may be held liable for additional damages. Third party liability may apply if the defects in the equipment were caused by the negligence of non-employees at the worksite. Compensation from a third party liability claim can help cover any additional medical bills, gaps in lost wages, property damage, and coverage for the loss of future income and earning capacity. It also covers pain and suffering, emotional distress, disfigurement, and loss of enjoyment of life, which workers' compensation does not.
Talk to Our Office Now
An accident caused by a defective piece of machinery or equipment on the job can be a scary and traumatic experience, but you do not have to go through it alone. The dedicated and knowledgeable attorneys at Earnhart Law in Delray Beach are here to help you and your loved ones after an accident. To learn more about your legal options, call the office or contact us today to speak with one of our lawyers and schedule a free initial consultation of your injury claims.
Resource:
myfloridacfo.com/division/wc/