Will the Coronavirus Pandemic Affect Your Personal Injury Suit?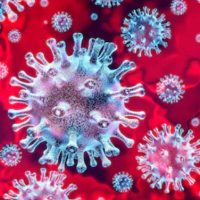 Many of our clients are concerned about how the coronavirus pandemic will affect their already existing personal injury claims. For example, you might have been injured in a car accident and are worried that the entire court system will shut down.
There is good news. The pandemic, in its current form, should not prevent our clients from negotiating favorable settlements for their injuries. Nevertheless, there are some points to keep in mind.
You Should Continue Receiving Medical Treatment
To maximize the amount of compensation available, our injured clients need to keep up with their treatments prescribed by a doctor. If your doctor has recommended 4 months of rehab, you need to continue to attend. Failure to follow doctor's orders could result in less compensation in a settlement or jury verdict.
We realize that many places of business are closing to help slow the spread of this virus. However, health-related businesses should qualify as essential services and remain open. We strongly encourage you to continue to make all doctor appointments and rehab sessions. If you have a concern, please contact us.
The Courts Could Close
Right now, the public courts are open, and the state's Supreme Court is monitoring the situation. However, as the pandemic spreads, courthouses around the state could begin shutting their doors until the worst has passed. This means that any scheduled trials might be delayed.
Of course, at Earnhart Law, we are usually able to reach a favorable settlement without going to court. Nevertheless, if filing a lawsuit is unavoidable, the entire process could take longer due to court closures. Also, some insurers might more aggressively defend claims knowing that it will take longer for our clients to receive justice in a courtroom. Let us analyze the chances of receiving a fair settlement for you.
Some Motorists will Stop Paying for Insurance
If you were injured in a car accident, then you might make a claim on the other driver's liability insurance. However, with many businesses closing, many workers will lose their jobs. To save money, some might be cancelling their liability insurance, which is not required under Florida law.
Motorists should always carry underinsured/uninsured motorist coverage for these types of situations. With UM coverage, you can receive more compensation than your personal injury protection (PIP) benefits can cover.
Businesses Might Go Bankrupt
If you are suing a business, such as following a slip and fall, then you should realize that some businesses might close for good during the pandemic. Lawsuits usually get dismissed in bankruptcy proceedings, so please avoid delay reaching out to an attorney to start your case.
The Pandemic Could Get Worse
The number of cases in the United States has exploded in only the past few weeks. Substantial evidence suggests that the virus is easy to transmit, which means many more people will be infected before Florida and the nation at large reach the peak of the pandemic.
Consequently, you should stay in regular contact with your attorney to determine whether your case has been impacted.
Earnhart Law Remains Here for You
One thing injured victims should not do is delay their own cases out of concerns about the novel coronavirus. Let us guide you through the steps needed to secure fair compensation for your injuries. We are closely monitoring the situation and will do everything possible to get you the money you need for your injuries.
Contact our Delray Beach personal injury attorneys at Earnhart Law today by calling 561-265-2220 to schedule a free consultation.
https://www.delrayinjuryattorneys.com/why-early-concussion-treatment-matters/