Why You Need A Local Lawyer If Injured During Spring Break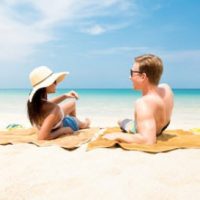 Earnhart Law welcomes all spring breakers to Delray Beach. We hope your stay is fun, peaceful, and safe.
Unfortunately, every year many visitors suffer injuries, whether in traffic accidents, slip and falls, or assaults. If so, we encourage everyone to receive immediate medical assistance. You should also schedule an appointment to meet with a local Delray Beach personal injury attorney. Negotiating a settlement or filing a lawsuit is difficult to do from a different state, so local counsel is essential. Below, we highlight the top reasons you should meet with a local attorney today.
We Can Investigate the Accident
To obtain compensation in any accident, you need to establish who was at fault. Generally, this means identifying who was negligent. If you were hurt in a car accident, the negligent party could be the other driver, their mechanic, or even the car manufacturer. If you were assaulted in a hotel, then the hotel could be negligent for having inadequate security.
Our location in Delray Beach makes it easy for us to access the scene of the accident and find helpful evidence for your claim. We can interview witnesses and take photographs, among other steps.
Your Doctor is Local
The doctor who saw you in the emergency room could be a key witness. At a minimum, the hospital has the medical records you need to prove the seriousness of your injuries. Our location makes it a breeze to stay in contact with the appropriate medical professionals as we build your case.
We Are Familiar with Florida Insurance Companies
Most personal injury cases involve negotiating with a person's insurance company. For example, if you were hurt at the hotel or a shopping plaza, the company has an army of lawyers who represent them.
Based on our 30 years of experience, we know how to talk to insurance adjusters. We have sat across the table to negotiate many settlements, and the big insurance companies in Florida know our reputation for driving a hard bargain. This experience gives us a big leg up on the competition when it comes to seeking compensation on behalf of our clients.
We Know Our Way around a Courtroom
Not every case can be settled. Sometimes, the only way to obtain reasonable compensation is to file a lawsuit in court and engage in litigation.
This is where a Delray Beach personal injury attorney is a terrific asset. We are intimately familiar with the local rules regarding evidence and civil procedure. We know the judges in this area and how to communicate effectively with them.
The fact remains that if you return to New York, Massachusetts, or other state and file a lawsuit, the defendant can get the case moved back down here to Florida. Why not start with a local attorney so you do not have to scramble later to find local counsel?
Contact Our Delray Beach Personal Injury Lawyers Today
Earnhart Law has represented many visitors to the area who were injured. Contact us today at 561-265-2220 to schedule a free consultation.