Who Is Liable For An Accident Caused By A Truck Defect?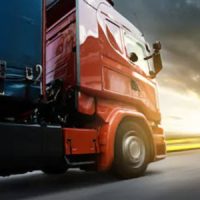 Large commercial trucks are everywhere, and when an accident occurs with one of these gigantic vehicles the results can be catastrophic for victims. While many truck accidents are caused by the negligence or recklessness of the truck driver, there are times when a crash happens because of a defect in the vehicle. When this occurs, who is responsible for the harm that is caused in the accident? At Earnhart Law, our knowledgeable Delray Beach truck accident attorneys will help determine who is liable in a truck accident caused by a defect and get you the compensation that you deserve for your injuries. To learn more, call or contact our office to schedule a free case evaluation.
Common Truck Defects
There are literally thousands of individual parts that comprise a large commercial truck, but defects in certain elements are more likely to cause an accident than others. Some of the most commonly identified defective parts in trucking accidents include the following:
Brake failure,
Tire blowout,
Broken headlights,
Fuel tank leaks,
Transmission defects,
Power steering failure,
Cargo hold failure, and more.
When an accident occurs because of a defect, the first step in determining liability is to figure out who is responsible for that particular part.
Possible Liable Parties
Defective truck accidents can potentially have many different parties that ultimately end up liable after a crash. One such entity may be the manufacturer of the defective part. Defects come in two main forms: design and manufacture. A design defect has an inherent flaw in its creation, whereas a manufacturing defect is a mistake made during the assembly process. If the accident was caused by a part that was defective in its design or manufacture, the company that made the part can be held responsible for the accident.
Another liable party may be the truck driver. This is usually the case when the driver owns their own truck and is responsible for the maintenance on the vehicle. Failure to routinely inspect and maintain the truck can lead to defective parts, which in turn can cause an accident. If the truck is owned by a larger trucking company, that business may be held liable in a defective truck accident for the same reason.
Lastly, a mechanic or body shop that failed to identify a defective part in a truck or installed a defective part could be held responsible for an accident. Mechanics that are tasked with the upkeep of a commercial truck have a duty to carefully inspect for any defective components and install parts that work correctly. Failure to do so can result in liability for a later accident. To learn more about who may be responsible after a truck accident caused by a defect, talk to our office today.
Talk to Our Office Now
If you or someone that you know has been injured in a truck accident, let the experienced accident lawyers at Earnhart Law protect and defend your right to compensation. Call the office or contact us today to speak with a lawyer about your case.