Who Is At Fault For Florida Motorcycle Crashes?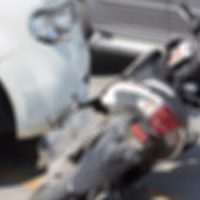 Operating a motorcycle or riding on one as a passenger can be a pleasurable experience. You can take in the ocean sights and enjoy the beautiful Florida sunshine. But, unfortunately, there are risks to traveling on a motorcycle as individuals do not have the same structural protections that individuals in cars and trucks have. Severe injuries are possible when motorcycle crashes occur.
If you or someone you love was injured in a motorcycle crash, you may be wondering who was responsible for the collision. A Delray Beach personal injury attorney can investigate that for you. A lawyer can review the specifics of your case and inform you of who should be held accountable and how much your claim could be worth. While your attorney works on the case, you can focus on your physical recovery or caring for your loved one who is healing.
Determining Negligence After a Crash
Assessing the evidence can lead to an understanding of who was the at-fault party. There are also situations in which multiple factors led to a collision so a few different people carry a degree of fault. A car driver could carry some or all of the fault if any of the following are true.
Driver did not abide by traffic laws, signs, or signals.
Car operator was speeding or driving recklessly.
Drug or substance abuse by the driver.
The driver did not check their blind spots before merging or changing lanes.
You will need documentation to establish fault. Often there is language in a police report that is helpful, along with traffic citations and witness statements. If possible, gather witness names and contact information at the accident site in the event you will need to contact them at a later date.
Motorcycle Crash Injuries 
Whether the motorcycle accident occurred due to passenger car driver error, bad weather, or unsafe roads, injuries can be severe. Motorcycle operators and their passengers have sustained bruises, cuts, fractures, head injuries, and damage to their necks, backs and spines. While your own personal injury protection could alleviate some fees, that amount may not be enough.
The range of expenses connected to a motorcycle crash injury will depend on diagnoses and treatment plans, but they may include hospital stays, medical tests, physical therapy appointments, and doctor appointments. Healthcare expenses can add up, and they may total to an amount that is far too high for a family to pay. Compensation through negotiation could supply you with financial relief, discuss possibilities with a Delray Beach personal injury attorney.
Did you sustain injuries while riding a motorcycle because of a negligent passenger car driver? A skilled personal injury lawyer can help, you do not need to navigate an insurance negotiation on your own. Reach out today and get the support of the knowledgeable attorneys at Earnhart Law in Delray Beach. Because our legal professionals have over 30 years of experience handling personal injury cases, we know how to secure a maximum amount. To get started, call 561-265-2220 or contact us online.