When Can You Sue an Employer for a Workplace Injury?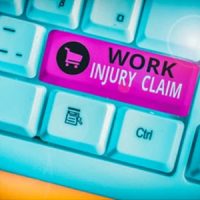 Workers' compensation pays lifesaving benefits to those injured in workplace accidents. However, the system has a big catch. In exchange for receiving benefits, a worker cannot sue his or her employer for the accident, even if the employer is to blame. Workers can still sue a non-employer third party, such as the manufacturer of a defective piece of equipment. But employers enjoy immunity from suit.
Nevertheless, there are some exceptions to this immunity where a worker can sue. Often a lawsuit is beneficial, because a worker can receive full compensation for their losses, whereas the workers' comp system limits the amount of recovery.
Your Employer Does Not Carry Workers' Compensation Coverage
This is the clearest example where an injured worker can sue their employer. If Florida required that your employer get a workers' comp policy—and your employer declines—then you can sue. Employers enjoy immunity in exchange for carrying coverage, not as a right. Some companies cancel coverage or neglect to pay their premiums to save money, especially during recessions. Workers lose out as a result but can hopefully seek compensation in a lawsuit.
Your Employer Intentionally Injures You
This is a key exception. Florida shields employers when they have committed ordinary negligence born out of carelessness. However, the state does not protect employers for dangerous conduct.
An obvious example would be an employer who physically attacks a worker and causes injury. The worker can sue the employer.
However, there are other situations that might qualify. Our attorneys will closely examine the circumstances to identify whether your employer's conduct satisfies the following:
The employer's conduct was intentional and was certain to cause injury or death
The employee did not know the risk
The employer purposefully lies about or conceals the danger
For example, an employer might have deliberately refused to fix the brakes on a company vehicle even though they knew the brakes were faulty. When the employee comes into work, the employer lies about having the brakes fixed, and the worker heads out in the vehicle. When the brakes fail and the worker is injured, he can probably sue.
A Grossly Negligent Co-Worker Injures You
Generally, you cannot sue a coworker who injured you negligently. Someone who accidentally dropped a hammer from a scaffold that hit you has been careless, but the law prevents a lawsuit in this type of situation.
However, you could sue if the coworker was grossly negligent. According to Florida court decisions, gross negligence is more than simple carelessness. Instead, your coworker appreciates the imminent danger of his conduct but acts nonetheless with disregard for your safety. Someone who throws a heavy object off a scaffold is behaving in a grossly negligent manner. The object didn't slip—instead, your coworker knew you could be injured if you were hit, but he dropped the object anyway.
When a coworker is grossly negligent, you can sue him or her but also the employer under the theory of vicarious liability.
We Help Injured Workers
Receiving full compensation following a workplace accident is difficult. Let Earnhart Law do the heavy lifting. To speak with a Delray Beach workplace accident attorney, please call 561-265-2220.
Resource:
scholar.google.com/scholar_case?case=1360811860804585622&q=Hoyt+v.+Corbett&hl=en&as_sdt=2,10&as_vis=1