What You Need To Know About Filing A FL Injury Claim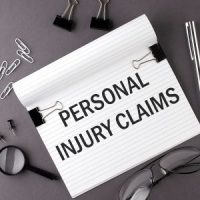 After a car accident along Florida's southeast coast, you may need to move forward with a personal injury claim in order to monetarily recover. Essentially, what a claim can do for you is hold a reckless party accountable and allow you to access financial resources to pay off your accident expenses. Some claims are straightforward and clear, others are complex and lead to legal disputes. To protect your rights and secure the compensation you need, reach out and speak to a Delray Beach personal injury attorney.
Getting Medical Care Is a First Step
Damage recovery requires proof. You can't request money for an injury simply because you are feeling pain, you need to have your health concern diagnosed by a medical professional. Then, take your doctor report and treatment plan to an attorney for review. Your attorney can calculate all of the expenses connected to your need for recovery.
A handful of documentation examples that will be gathered and tallied:
Medical expenses and hospital fees.
Doctor reports and their assessments of possible future treatments that will be required.
Copies of insurance policies involved.
Police reports with details of where, when, and how the accident occurred.
Injury diary, a journal of the symptoms, pains, and appointments of the injured party.
Proof of income and evidence of lost work, so income loss can be calculated.
Property damages and estimates for repairs.
An array of proof is needed and what will be required for your filing will depend on the unique factors of your case. Once evidence has been gathered, your lawyer can represent you during a negotiation period. It is common for an insurance company to offer an amount and for an attorney to counter that offer, using the evidence gathered to prove why a higher amount should be distributed. Eventually, a compromise is typically reached.
Lawsuits When There Is No Settlement Arrangement
While the majority of accident cases can be resolved through insurance negotiations, there is the possibility of taking further legal action, if doing so is necessary to make a full and fair damage package accessible. And when it comes to litigation, there are options to review as well.
For example, a bench trial could lead to the outcome you are seeking. During a bench trial, a decision is not made by a jury but by the sitting judge. To learn more about all of the different possible paths to resolution, make an appointment with a Delray Beach personal injury attorney.
Do you want to explore filing a FL injury claim? Your specific concerns can be addressed by a legal expert, a lawyer who has a background in personal injury law and negotiating with insurance companies. When you are ready to connect with a seasoned professional, reach out to the attorneys at Earnhart Law in Delray Beach. Our attorneys can guide you through the process. We have been advocating for our clients for over 30 years. Call our office at 561-265-2220 to get started or contact us online to schedule your confidential, fee-free consultation.