What To Know About Wrong-Way Car Accidents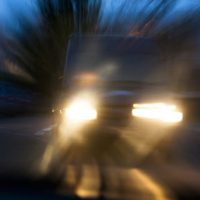 Wrong-way car accidents are one of the least likely type of crash, but they have the highest rate of injury and death when they do occur. In Delray Beach, the experienced attorneys at Earnhart Law know how devastating a wrong-way crash can be for victims and will zealously advocate for your right to compensation after a crash. To learn more about your legal options after this type of car accident, call or contact our office to schedule a free claim evaluation.
Wrong-Way Accident Statistics 
According to the Federal Highway Administration, over thirty percent of wrong-way accidents happen between midnight and 3:00 a.m., and 57 percent of these accidents happen on the weekends. Over two-thirds of wrong-way accidents involve a driver who is under the influence of alcohol or drugs. Hundreds of people are killed every year because of head-on collisions in wrong-way accidents. This type of crash also happens most often on highways and interstates, as opposed to rural roads, and the high speeds on these roads often lead to catastrophic injuries.
What Causes Wrong-Way Accidents?
Impaired judgment due to alcohol or drugs is one of the most common reasons that wrong-way accidents happen. Driving in the dark at night, combined with cognitive impairment often results in drunk drivers entering the wrong way onto the highway, leading to a wrong-way crash. Poor road signs and confusing directions in construction zones on the road can also lead to accidental wrong-way accidents even when a driver is sober behind the wheel. Regardless of the reason, when a wrong-way accident occurs the injuries that result are often devastating for victims.
Wrong-Way Accident Injuries
The vast majority of wrong-way accidents involve two vehicles striking each other head-on, which typically results in severe injuries and death for those involved. Because alcohol impairs reaction time, these accidents typically happen at high speeds and without any mitigation by the driver to avoid the crash. Some of the most common injuries reported in wrong-way accidents include the following:
Head and skull injuries
Traumatic brain injuries
Facial trauma
Neck injuries
Spinal cord injuries
Burns
Amputation injuries
Severe lacerations
Crushing injuries
Internal bleeding
Internal organ injuries
Paralysis
Coma
Death
Compensation for Wrong-Way Accidents
Victims of wrong-way accidents often suffer from debilitating injuries that require long-term treatment and can result in permanent disabilities. In many cases the costs of these injuries exceed the PIP protection of Florida auto insurance and necessitate a claim against those responsible in order to collect full compensation in the case. Damages for injuries sustained in a wrong-way accident can include compensation for:
Present and future medical expenses
Lost wages
Property damage
Loss of future income and benefits
Pain and suffering
Emotional distress
Disability
Disfigurement, and
Loss of enjoyment of life
The family of a victim killed in a wrong-way accident can also seek compensation for wrongful death, which can include damages for final medical bills, funeral and burial costs, pain and suffering, and for the loss of support, love, guidance, and companionship of the deceased.
Call Our Office
To learn more about wrong-way accidents and your legal options, contact the Delray Beach car accident attorneys at Earnhart Law for a free consultation today.
Resource:
safety.fhwa.dot.gov/intersection/about/fhwasa13032.pdf