What To Do After A Pedestrian Injury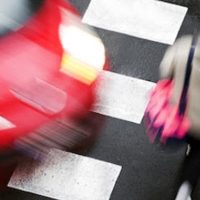 Many Florida cities have had a high number of pedestrian injuries and fatalities in the past. As a result, there are a number of urban planning initiatives in place to lower the rate of these tragic incidents. If a pedestrian collision has led to your own injury, talk to a Delray Beach personal injury attorney about insurance claims and the possibility of securing a damage recovery settlement.
Seek Medical Attention and Document the Accident
The first and most important step after a pedestrian injury is to seek medical attention. Sometimes people think they are fine and will heal at home, but it is crucial to get checked out by a medical professional. Many injuries, such as head injuries or internal injuries, may not be immediately apparent and can worsen over time if left untreated.
And if possible, try to document the accident scene and gather information from any witnesses or the driver who caused the accident. Take pictures of anything you think could possibly support your claim, including the accident scene, the location, any skid marks or debris, and visible injuries. In addition to saving photos, collect the driver's contact information, insurance information, and license plate number, as well as the names and contact information of any witnesses.
Report the Accident and Consider Your Long-Term Needs
In Florida, you are required to report any accident involving a pedestrian to law enforcement. The police report will be a valuable piece of evidence in your personal injury claim, and it is essential to make sure that the report accurately reflects what happened in the accident.
Contacting an attorney is also a key part of the recovery process, and they can guide you through how to file an insurance claim with the driver's insurance company. Accurate documentation of your injuries and damages, including medical bills, lost wages, and other expenses related to the accident, will provide an insurance adjuster with the data they need to begin the payout procedure.
Pedestrian injuries can result in long-term or permanent disabilities that affect your ability to work and enjoy life. It is essential to consider your long-term needs when seeking compensation for your injuries, including ongoing medical treatment, rehabilitation, and future lost wages. There are steps you can take to protect your rights and receive fair compensation.
To start the process, seek medical attention, document the accident, and contact a Delray Beach personal injury attorney. Your lawyer can help you with paperwork such filing an insurance claim and will be sure to fight for a full and fair settlement that will address all of your losses.
Is a Florida motorist responsible for your pedestrian injury? Legal professionals are available to guide you through the damage recovery process, talk to the attorneys at Earnhart Law in Delray Beach about the value of your claim and how to move forward. With over 30 years of experience, our legal team knows how to secure the financial funds you need to pay for your accident expenses and begin rebuilding your life. Schedule a fee-free consultation today call 561-265-2220 or contact us online.