What to Discuss with Delray Beach Car Accident Lawyer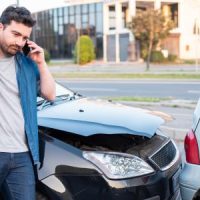 When you've been involved in a car accident in Delray Beach, Florida, talking to a qualified car accident lawyer as soon as possible is a way to understand your rights and explore possible courses of action. Scheduling an initial consultation with a Delray Beach personal injury attorney is an opportunity to have a commitment-free conversation about critical aspects of your case. Then, you can decide if hiring an attorney is right for you.
What Happened, Your Health, and Insurance Details
One of the first things you should share with an accident lawyer during your initial consultation are the accident details, such as the day, time, location, and weather conditions. Then, describe the sequence of events leading up to the accident, including any factors you believe contributed to the crash. Also mention any conversations or statements made by yourself or other parties in the moments following the incident.
Next, share any injuries sustained and medical treatments prescribed. Some find it helpful to make a list of all of their accident injuries, regardless of their severity, and medical treatment received, including hospital visits, surgeries, and physical therapy recommendations, before their appointment with an attorney to be sure no healthcare detail is overlooked or unintentionally omitted.
You will also want to bring up details about your own insurance coverage and the insurance information you collected from the other parties involved in the accident in the hours and days following the event. Be sure to let the lawyer know about any communications you've had with insurance companies, such as recorded statement requests or settlement offers.
Fault, Liability and Legal Options
Once all of the basic information surrounding the accident has been given to the attorney, the two of you can discuss who was at fault for the accident and why. It can be helpful to simply ask the attorney for their assessment of liability based on the information you've provided. With this general liability presumption in place, it can be discussed whether you have grounds to pursue a personal injury claim or lawsuit.
If moving forward with compensation makes sense, you and your lawyer can talk through the legal process involved in pursuing a car accident case in Delray Beach, such as filing deadlines and court procedures. Any issue that is still on your mind but hasn't been covered should also be brought up, from estimated timelines for resolving your case and any clarification you need about the attorney's fee structure. For many personal injury attorneys, their payment is contingent on a percentage of the final settlement.
An initial consultation with a Delray Beach personal injury attorney is an opportunity to assess if you feel comfortable working with the lawyer and whether they have the experience and expertise needed to handle your case effectively.
Should you hire an attorney? Consulting with an attorney early in the process will support your chances of obtaining fair compensation for your injuries and losses. With over 30 years of experience, the lawyers at Earnhart Law can help. To schedule your no-cost consultation, call 561-265-2220 or contact us online.