What Should You Do After An Accident?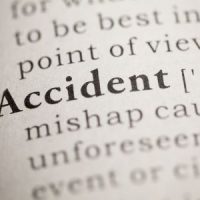 Being involved in an accident is a scary, stressful, and often painful experience. It can be difficult to know what to do or who to talk to in the moment, especially when the accident is not your fault. The experienced Delray Beach personal injury attorneys at Earnhart Law are here to help you in the days, weeks, and months following an accident. To learn more about what you should do after an accident, talk to our office today.
Seek Immediate Medical Attention
The first thing that you should do after an accident is to seek immediate medical treatment. This is important for two reasons: first, it allows a medical professional to diagnose and begin treatment for your injuries. Some types of serious injuries, such as internal bleeding, do not present symptoms immediately but require immediate care. The second reason is that it creates contemporaneous medical records about the extent and severity of your injuries immediately after an accident. One of the most common tactics used by insurance companies is to claim that the injuries are not as serious as the victim claims, which can be refuted with medical evidence.
Gather Evidence of the Accident
If you are able, gather as much evidence as you can from the accident. This may include photos and videos of the scene, the extent of the property damage, and of physical injuries. Gather the contact information of any witnesses, as their statements could be incredibly helpful in your case. Make notes about anything else that may be relevant to the accident, including the time of day, weather conditions, road or water conditions, and whether the person responsible admitted fault for the accident. This information can all be incredibly useful for your lawyer when negotiating with insurers and calculating the compensation for your case.
Keep Records of Your Recovery
In the days, weeks, and months following the accident it is important to keep a record of your recovery. Maintain records of all doctor's visits, rehabilitation, medical treatments, and anything else associated with your recovery. Keep a journal that records how you are feeling physically and emotionally, including all progress and setbacks. This can help assess economic and noneconomic compensation in your personal injury claim.
Talk to a Lawyer Before Anyone Else
Finally, it is critical that you talk to a qualified personal injury lawyer before you speak with anyone else about your case. Insurance adjusters often start calling within hours or days of a serious accident, but they do not have your best interests at heart. Their job is to settle the claim as quickly and for as little as possible. By speaking with an experienced attorney, you can protect your claim and focus on what is most important – your recovery.
Call or Contact Us Now
If you or a loved one has been injured in an accident around Delray Beach, the knowledgeable personal injury lawyers at Earnhart Law are here to help. Call the office or contact us today to schedule a free consultation of your case.