What Is Contributory Fault?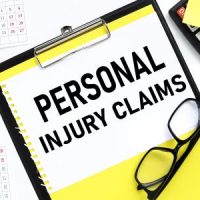 In most accident cases, identifying who is at fault is not always black and white. There are times when more than one person may share fault in an accident, but that does not mean that collecting compensation is impossible. The experienced and knowledgeable Delray Beach personal injury attorneys at Earnhart Law have the skills you need for your accident case. To schedule a free initial consultation, call or contact our office today.
Contributory Fault
Contributory fault, also known as comparative fault, is a concept that acknowledges that more than one party may share in the blame for an accident. Most states apply one of two main types of contributory fault: pure contributory fault and modified contributory fault. Under pure contributory fault, the court determines the degree of fault for each party involved in an accident and reduces their overall compensation by that percentage. Under modified contributory fault rules, the same concept applies except that any party found 51 percent or more at fault for an accident is barred from recovering any damages for their injury claims.
Florida is considered a pure contributory fault state, which means that even if you are found mostly at fault for an accident you may still recover some compensation for your injuries. For example, if you are involved in a car accident with $100,000 in damages and found ten percent at fault, you would recover $90,000 in compensation. In the same example, if you were found 80 percent at fault, you could still recover $20,000 for your claims. A skilled attorney knows how to fight for the most compensation for your case, even when questions of fault exist.
How a Lawyer Can Help
Because of the potential of contributory fault substantially mitigating the amount of compensation that can be collected in a personal injury case, it is critical that injury victims rely on the experience of a knowledgeable personal injury attorney for their case. A skilled lawyer can be beneficial in many ways for a personal injury claim. Some of the services they routinely offer include the following:
Handling all communication with insurance adjusters,
Negotiating with insurers for a proper settlement,
Independently investigating the accident,
Protecting your rights during statements and depositions,
Identifying others at fault for an accident,
Taking your case court to defend against claims of fault and to ensure proper compensation
If you are interested in learning more about the wide range of legal services offered to victims of personal injury accidents in the Delray Beach area, talk to our office today.
Call or Contact Earnhart Law Now
After an accident, the last thing that most people are concerned about is how contributory fault may impact their case. Let the dedicated and experienced personal injury lawyers at Earnhart Law fight for your right to compensation while you focus on what is most important: your recovery. If you would like to schedule a free initial consultation of your case, call the office or contact us today.
Resource:
leg.state.fl.us/statutes/index.cfm?App_mode=Display_Statute&URL=0700-0799/0768/Sections/0768.81.html