What if My Health Insurer Pays for Medical Care after an Accident?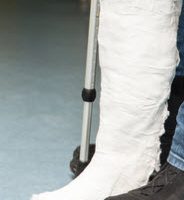 Readers of this blog should know by now that injured victims can receive compensation from a negligent defendant to pay past, present, and future medical bills. For example, if you need surgery for a broken arm, then you will need to pay probably more than $10,000 for treatment. If you are partially paralyzed, you will probably need rehabilitation and other medical care for the rest of your life.
Many of our clients, however, have health insurance. This insurance will kick in and pay for a large chunk of all medical expenses. Does this mean that the defendant in a lawsuit is off the hook because your insurer already has paid for care?
Florida's Collateral Source Rule
This issue comes up all the time in personal injury lawsuits. The general rule, as found in Florida Statute § 768.76, is that a trial court must reduce any amount our clients receive by the amounts that have been paid out to our client or are otherwise available. For example, if medical care cost $20,000 but insurance paid for $15,000, then a victim can only receive $5,000.
However, this rule does not apply to future medical expenses, per a 2000 Supreme Court decision. This exception makes perfect sense, since a person will not know if they will continue to have insurance in the future. Someone could lose their job along with their insurance, which means they would have no ability to pay to treat injuries that are the fault of someone else.
Other exceptions exist for workers' compensation benefits and federal health benefits, such as Medicare or Medicaid, because the government retains the right to seek reimbursement.
Evidentiary Rule
The collateral source rule is also an evidentiary rule. It prevents the defendant from telling the jury how much you have received in benefits from collateral sources because this information might confuse the jury. Since the judge will make the reduction after the jury's verdict, there is no reason for the jury to deduct amounts from collateral sources.
Exception Eliminated
Florida used to allow an exception to this evidentiary bar for benefits paid under Medicare or Medicaid, under the theory that they were "free" and would never disappear. Accordingly, a defendant could mention possible government benefits to pay for the victim's future care.
However, the Florida Supreme Court has largely eliminated this exception. In a 2015 case, the court held that future Medicaid benefits were far too speculative, since the injured victim might no longer qualify for them in the future or the government might eliminate benefits.
Legal Guidance You Can Trust
Calculating the amount of compensation you can receive is a complicated task. You need an experienced Delray Beach personal injury attorney to help you get the compensation you deserve.
Craig Earnhart, the founder of Earnhart Law, has been practicing personal injury for over 30 years. He understands all the wrinkles in Florida personal injury law and will use them to your advantage. To find out more, please contact us for a free consultation, 561-265-2220. Initial consultations are free.
Resources:
scholar.google.com/scholar_case?case=17058847796020863801&q=joerg+v+state+farm+mutual&hl=en&as_sdt=4,10
scholar.google.com/scholar_case?case=6501557410483854292&q=joerg+v+state+farm+mutual&hl=en&as_sdt=4,10