What If I Was Hurt On An Escalator?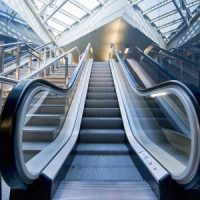 Escalators can be a convenient way to move from floor to floor within a building without having to walk up the stairs on your own. And they are clearly popular, there are tens of thousands of escalators in states across the country. But unfortunately, there are times when injuries occur.
If you were injured on a Florida escalator, you may be eligible for damage compensation. Part of the process will be gathering information to prove the injury was due to another's negligence. A Delray Beach personal injury attorney has the experience you need to secure the recovery amount you want.
Physicians, Medical Reports, and Photos
Going to a doctor after an escalator injury is important, both to achieve a treatment plan to help you heal and to have the injury on a medical report should you choose to pursue compensation later. Medical reports legitimize claims because they connect the injury to the event. For example, a person can break their leg in a variety of situations, but having your doctor link the fracture to the escalator supports your eligibility for a monetary award.
Beyond expert assessments, you can also take your own steps to document your injuries. One of the things you can do is to take pictures of your injury, both when it was first sustained and as it heals. These images can be used as evidence of the severity of the escalator injury.
Harm Connected to Equipment Malfunction or Improper Maintenance
There are a variety of ways that Florida escalator injuries can be sustained. Sometimes it is because of irresponsible behavior on the part of the escalator passenger. But in other situations, the injury was caused by equipment that did not work properly, either because of faulty maintenance or malfunctioning machinery.
If maintenance was avoided, the property owner where the escalator is housed could be held liable. In situations in which the harm was due to the equipment itself, a manufacturer or installer could be the negligent party.
After an injury in a shopping mall or other public place, talk to a Delray Beach personal injury attorney about recovery options. It is normal to be frustrated and emotional following an injurious event. When you hire a lawyer, they can gather the documentation you need to secure a full and fair compensation amount while you take care of your health. Elevator injury claims can involve multiple parties and complicated negotiations, a legal professional has the skills to see the process through to a successful outcome.
Were you hurt while riding an escalator in a Florida mall, store, or other place of business? Connect with the experienced attorneys at Earnhart Law to learn what your claim is worth and what steps need to be taken to strengthen your claim. Our skilled lawyers have been protecting the rights of personal injury clients for over 30 years. With a knowledgeable lawyer working for you, the compensation you deserve is possible. Call our office at 561-265-2220 or contact us online to schedule your free consultation.