What Are Recoverable Damages In FL Injury Cases?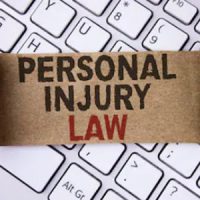 Recoverable damages refers to the amount of money that a Florida court could require an person or party to pay, specifically if it can be proven that they are responsible for an individual's injury. There are different types of recoverable damages, and what compensation path you should pursue will be directly related to the facts of your case.
Because Florida follows no-fault rules, it is possible if you were injured in a car accident that a personal injury lawsuit will not be required. You may be able to connect with the compensation you need through your own personal injury protection (PIP) benefits. Of course, sometimes PIP payments are not enough. If you want to explore all of your options, have a conversation with a Delray Beach personal injury attorney.
Economic, Non-Economic, and Punitive
If you connect with an attorney and your lawyer believes you could pursue damages through a Florida court due to someone else's negligence, the two of you will discuss recoverable damages. These are the losses that you are able to claim in the process of a personal injury case.
Damages that can be tallied to a specific dollar amount are referred to as economic damages. In personal injury cases this will typically include hospital bills, doctor's visits, prescription medications, physical therapy appointments, or surgery expenses. Additionally, if you had to miss work as a direct result of your injury, wage loss could be part of your case. If this is true for you, the income you would have earned during your recovery period and any future lost earnings will be calculated. Property damage fees will also be assessed.
Non-Economic. Losses that are not easily quantified are referred to as non-economic damages. For instance, pain and suffering or emotional distress, this could include anxiety, depression, or other psychological impacts.
While they are less common than economic and non-economic damage awards, punitive damages are awarded by a court in order to punish the party that was negligent. These are often in place to deter the possibility of another copying the reckless behavior.
While you may have an idea of what types of losses would be part of your personal injury case, talking to a personal injury lawyer will provide you with a clear idea of the value of your claim. For example, a skilled attorney knows how to determine the worth of non-economic losses.
Explore Your Possibilities
A Delray Beach personal injury attorney can advise you on next steps, negotiate with insurance companies on your behalf, or begin the court process and fight for you at trial.
Have you been curious about if damage recovery is possible for you? Discuss your expenses and accident details with a lawyer. Compensation could be in reach through a variety of sources, including insurance settlements or personal injury lawsuits. Schedule a conversation with the attorneys at Earnhart Law in Delray Beach, legal experts with over 30 years of experience in fighting for their client's rights. Book your no-cost consultation today, call 561-265-2220 or contact us online.