Wearable Technology And Your Injury Claim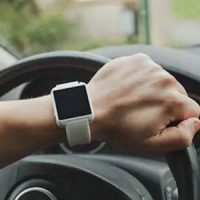 Wearable, smart devices are extremely popular. And it makes sense, the technology allows individuals to monitor their fitness levels, view text messages, and track their location via GPS. Some even have health insurance plans that reward them for staying active and that activity is tracked through their wearable technology.
If you were wearing a smart device at the time of an accident or you wore one regularly in the months or years before the event, the data gathered by your device may be useful in strengthening your personal injury claim. To learn about what is possible, talk to a Delray Beach personal injury attorney.
Data Could Be Used In Event Reconstruction
Technology can sometimes provide data proof that a human being does not have access to. For example, there may be the need to reconstruct the accident you were involved in so that fault can be determined. An insurance company or attorney may want to analyze how the accident happened, what role rover behavior played in the event, and if there were additional factors that contributed to the collision.
Wearable technology could offer data that illustrate the health of individuals before and after the event as well as recordings of exact GPS locations during the accident.
Of course, there are specific ways to gather and submit electronically stored information. Rules and procedures will need to be followed. Your attorney can take care of those details for you and is familiar with how electronic evidence is used, meaning they will be sure everything is submitted correctly.
Accuracy Could Be Questioned
When an insurance company or other party is pushing back on their responsibility to pay for accident damages, they could attempt to call into question the validity of the electronic data presented. If you had a fitness tracker and were wearing it to get into shape and lose weight, for instance, the other party could assert the device was not programmed to be gathering accident evidence and therefore is not applicable.
All concerns can be addressed by your Delray Beach personal injury attorney. One of the many advantages of working with an experienced attorney is that when issues arise through the negotiation process, there is someone on your team who knows exactly how to respond in order for you to continue to be in a position of strength. Accidents happen, and when they do you can't turn back the clock, but you can create the support team you need to put the accident behind you. This team should include a skilled attorney.
Do you regularly wear a smartwatch? If you were hurt in an accident, your wearable technology could have data history to support your need for financial compensation. To learn more about different forms of evidence and how they can help you, talk to the knowledgeable attorneys at Earnhart Law in Delray Beach. Our attorneys will look over the evidence you have, secure more when needed, and negotiate your insurance settlement for you. Our attorneys have over 30 years of experience handling personal injury cases. Get started today, call 561-265-2220 or contact us online.