Wage Loss And Self-Employment Income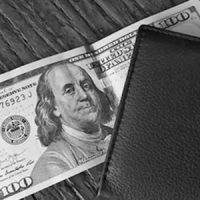 If you have been hurt in an accident and are unable to work, you may be looking into lost wage compensation. But if you are a freelancer or independent contractor, calculating lost wages and securing that income can be more complicated.
Lost wages refer to the income that an injured person would have earned if they had not been injured in the accident. Talk to a Delray Beach personal injury attorney about how to claim lost wages through a personal injury claim. Evidence of past income and the amount of time missed from work due to the injury must be established.
Proving Income and Right to Recovery
Self-employed individuals are different from company employees. They are not paid through the company's payroll system and there is not a set record of their hours and pay rate within a human resources department. Instead, they are their own managers and are responsible for paying their own taxes and keeping their own records.
Some of the self-employment documentation that could support your claim include:
Copies of tax forms
Invoice records, both pending and paid
Records of projects pitched and assigned but not able to be completed
Statements from clients about past and future work
Calculating self-employment income is typically more challenging than calculating lost wages for company employees because self-employment income is often highly variable. Additionally, self-employment income may be affected by multiple factors, including the injured person's ability to work and if they are well enough to explore alternative work during their recovery or not. Hiring an expert witness who has experience in accurately calculating self-employment income for personal injury claims could be advantageous.
Understanding Mitigation of Damages
In Florida, the injured individual has a duty to mitigate their damages, which means they must take reasonable steps to minimize their losses after the incident. For example, if you were hurt in an accident and were unable to perform the freelance assignments you normally perform due to your injuries, but you could have sought alternative employment, that could be considered. After all, securing another form of work would have mitigated the damages.
If it can be proven that an injured person failed to mitigate their damages, their compensation for lost wages for self-employment income could be reduced. All employment records need to be documented and analyzed. It is normal to have questions about injury compensation after an Florida accident, and sometimes these questions are surrounding lost wages, self-employment income, or other forms of financial recovery. There are professionals available to help, consult with a Delray Beach personal injury attorney to learn more.
Were you injured in an accident and are now not able to complete your freelance work? Hurt individuals who rely on self-employment income have specific considerations when it comes to personal injury settlements. The legal team at Earnhart Law in Delray Beach will use their over 30 years of experience to fight for a full and fair damage settlement, including compensation for lost wages and medical expenses. Call 561-265-2220 or contact us online.