Uninsured Drivers And FL Car Crashes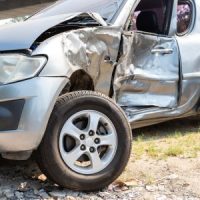 Auto insurance is a requirement under Florida law, but the Sunshine State still has a highest number of uninsured motorists. In fact, Florida has more than any other state according to a report by the Florida Insurance Council, an organization that tracks coverage rates.
Insurance is essential for individuals in need of financial recovery from property damage and personal injury following a collision. That said, there are times when personal injury lawsuits are still necessary in order for an injured party to be made whole.
After a Delray Beach car collision with an uninsured motorist, you can rely on your own personal injury protection coverage but only up to a certain amount. If a larger settlement amount is needed for you to settle medical expenses, talk to a Delray Beach car accident attorney about your compensation options.
Auto Accidents Expenses and Injuries
Expenses, fees, and financial obligations can quickly add up following a car or truck accident. If you are coping with any of the following, legal guidance may be your best path to damage recovery.
Urgent care expenses
Primary care provider bills
Hospital fees
Large copays for medical care
Emotional distress, including pain and suffering
Expenses connected to a wrongful death
Loss of current and future income
Your own coverage will compensate you, to a point. That is the purpose of Florida personal injury protection coverage, to allow you access to funds through your own claim which can lead to smoother settlements. But you may need a higher amount. And if the other driver does not have any coverage or is underinsured, you may need to explore another path to financial recovery. An attorney can analyze the details of your accident injury and let you know if you have a strong case for a personal injury lawsuit.
Determining If the Uninsured Driver Has Assets
If you have high bills and are seeking compensation from an at-fault driver who was uninsured at the time of the accident, it is important to know if there are assets that can be accessed through the litigation process. Understanding what is possible will likely take some research, and when a person is recovering from an accident, it is natural to not have the time or energy to learn how to research the assets of a reckless individual.
A Delray Beach car accident attorney can investigate the situation on your behalf. Legal professionals may be able to discover assets beyond basic checking and savings accounts. Or, if the negligent party will have funds in the future, a payment plan may be a possibility.
Are you struggling with accident bills after being struck by an uninsured driver in Florida? Discuss your need for damage recovery with the attorneys at Earnhart Law in Delray Beach. Our qualified lawyers have been fighting for the rights of car accident victims for over 30 years. Once you get paid, we are compensated through your full and fair settlement so you can avoid upfront expenses. Call our office at 561-265-2220 or contact us online to start your claim process.