Uneven Sidewalks can Cause Injuries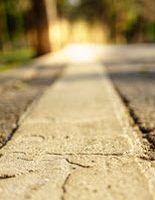 Many slip and falls or trip and falls occur on private property, usually businesses. However, it is dangerous out there for pedestrians even on public roads and sidewalks. Many Florida sidewalks have not been kept in good repair, and the unwary can trip if they aren't careful. If you have tripped and fallen on a sidewalk or other public area, you should contact a Delray Beach personal injury lawyer to discuss your options.
Jogger Trips on Sidewalk
According to the Florida Record, a jogger has brought a lawsuit against Pinellas County for injuries sustained when he fell on the sidewalk alongside 533 Keen Road, Largo. The plaintiff alleges that the county failed to use reasonable care in the maintenance of its property. According to the complaint, the plaintiff suffered bodily injuries, pain and suffering, mental anguish, and disability. He is suing for more than $15,000 and has asked for a jury trial. The county has not yet filed a response.
How to Sue a Government Entity
Typically, the state and its municipalities are immune from lawsuits, so the plaintiff in this case might be without any redress for his injuries. Fortunately, Florida statute 768.28 waives this immunity, but it provides detailed rules that litigants must follow in order to sue. In particular, the law requires the following:
You must serve notice of the injury before you can bring the lawsuit. Your notice must be in writing, and you must serve it on the agency you intend to sue. Include all relevant facts about the accident, including when and where it occurred.
You cannot file a lawsuit until 180 days after you file this notice.
The statute of limitations for bringing a lawsuit against the state or one of its municipalities is also shorter. Typically, a personal injury plaintiff gets four years to bring a lawsuit. But you only get three years to sue the state or municipality.
Because suing the government requires additional work, you are advised to meet with a Delray Beach personal injury lawyer as soon as possible. Your lawyer can protect your rights and help you give the appropriate notice.
Other Limitations
Although Florida has waived its sovereign immunity and allowed you to sue, it still places limitations on what you can receive:
You cannot receive punitive damages, even if the defendant's conduct was egregious.
You cannot recover interest on the amount you win.
You cannot receive more than $200,000 in compensation. If you need more, you will need to have the legislature approve the amount.
You cannot hold an employee personally liable for your injury.
Nevertheless, if you have suffered a bodily injury on a dangerous sidewalk, then any compensation you can receive will be beneficial.
Speak with a Personal Injury Lawyer in Delray Beach
Florida pedestrians face danger every day from distracted drivers, but they also need to watch out for sidewalks in various states of disrepair. The personal injury lawyers at Earnhart Law are prepared to sue the state or one of its municipalities to obtain fair compensation for your injuries. To schedule your consultation please call 561-265-2220 or submit our contact form.
Resource:
flarecord.com/stories/511424639-pinellas-county-resident-alleges-uneven-sidewalk-caused-injuries