Tractor-Trailers Crash Risks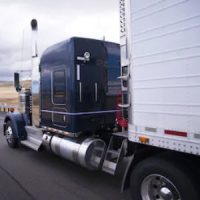 When you are traveling around southeast Florida, you will regularly see tractor-trailers, or big rigs, moving around the area. Of course, these large commercial trucks serve an important purpose, they are transporting all of the goods individuals and their families need and want, but these large vehicles are also dangerous as lifelong injuries and extensive damage is possible when crashes take place. This is true, in part, because of their immense size.
Big rigs weigh in the tens of thousands of pounds. When traveling near a tractor-trailer giving them a lot of space to maneuver is advised. But even when a person is being as careful as possible within their own vehicle, accidents happen. If you have sustained injury expenses after a collision with a large vehicle, such as an 18-wheeler or delivery truck, talk to a Delray Beach personal injury attorney about recovery options.
Truck Accidents Happen for a Range of Reasons
There are a lot of different factors that can contribute to a passenger car accident and the same is true for large commercial vehicles. But there are dangers specific to long trailers because of their size.
For instance, there are additional blind spots that need to be assessed and when hit on the side, a tractor-trailer can find themselves lodged in a position against a guardrail that immobilizes the vehicle.
Common contributors to truck crashes.
Poor maintenance of vehicles. There are many regulations in place in connection with truck maintenance. Companies and drivers have rules to follow when it comes to safety inspections and what needs to be done when bald tires or inadequate performance items are detected.
Operators who are distracted. Anyone who spends a lot of time driving, such as truck operators, can fall into the trap of believing they can safely multitask. But any driver who is eating, drinking, or checking their texts while driving is a risk to themselves and others on the road. Many distracted truck driving activities are illegal, too.
Overlimit or unbalanced loads. While there are regulations around truck and trailer weights, sometimes rules are broken in an effort to save time and travel hours. But any vehicle that is overlimit or improperly loaded will impact the balance of the truck and lead to accident dangers.
Once you share the particulars of your situation with our seasoned attorneys, a path to damage recovery can be strategized and put in motion. Trucking companies have hefty legal teams working to save the company money, you need a Delray Beach personal injury attorney working to ensure you access the monetary amount you deserve.
Were you injured and are now facing high medical expenses because of a truck accident on a Florida road or highway? You do not need to navigate a complex trucking company negotiation on your own, instead talk to the knowledgeable attorneys at Earnhart Law in Delray Beach. With over 30 years of experience handling personal injury cases, our professionals have the tools necessary to secure a maximum amount. To get started, call 561-265-2220 or contact us online.