Tiger Woods Sued Under Florida's Dram Shop Law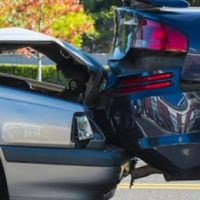 Golfer Tiger Woods recently made the news for winning his first major championship in over a decade at The Masters. Now he is in the news for something far less respectable—contributing to the drunk driving death of a former employee.
According to the Daily Beast, Woods and his girlfriend are being sued by the parents of a bartender at Woods' restaurant in Jupiter, Florida. Twenty-four-year old Nicholas Immesberger was working as a bartender at the restaurant when he died in late December 2018.
According to his parents, Immesberger began drinking at the bar after his shift had ended. Woods' girlfriend was the general manager at the restaurant and knew Immesberger; she also allegedly knew that he had a habitual drinking problem. The parents further allege that Immesberger was served alcohol to the point that he became very intoxicated before being involved in a fatal, single-vehicle rollover crash in southern Martin County. He died at the scene.
Woods and his girlfriend were named in a wrongful death suit filed by the family, who are seeking funeral expenses, medical bills, and other damages.
Do the Parents Have a Case?
If the facts are as alleged, then yes, they definitely have a case. Florida has a dram shop law which we have written about before. This law allows people who are injured by drunk drivers to sue an establishment like a bar or tavern in limited circumstances.
Specifically, you can sue if the bar knew the drunk driver was a "habitual drunkard" but chose to serve him anyway. If so, then the tavern or bar is on the hook if the driver injures someone—even if the drunkard injures himself. An establishment is also legally liable if they serve someone under 21, though that portion of the law doesn't apply in this case, since Immesberger was 24.
Based on the facts alleged, Woods' girlfriend who was the general manager hired Immesberger even though she knew that he had an alcohol problem. The legal complaint also alleges that the girlfriend told Woods about Immesberger's alcohol addiction. Nevertheless, the bar served him alcohol once his shift ended, and he had a blood alcohol concentration of 0.256, which is over three times the legal limit.
Of course, the facts might change as the lawsuit progresses. People can allege almost anything in a legal complaint, and it might turn out that no one knew about Immesberger's alcohol problem. In that situation, Woods and his girlfriend could avoid legal liability.
Injured in a Drunk Driving Collision? We Might Be Able to Help
Intoxicated drivers cause serious injuries almost every day of the week in Florida. If you have been injured, you can probably sue the drunk driver. You might also have a valid claim against an establishment that served him or her alcohol.
Reach out to Earnhart Law today. For more than 3 decades, we have provided legal services to those injured in Delray Beach. If you have questions, our Delray Beach car accident attorneys have answers.
Give us a call at 561-265-2220 or send us a message. We offer a free initial consultation.
Resources:
thedailybeast.com/tiger-woods-sued-after-bartender-at-his-florida-restaurant-dies-in-car-crash-tmz
dispatch.com/news/20190514/tiger-woods-girlfriend-sued-in-crash-death-of-worker-at-golfers-florida-restaurant
https://www.delrayinjuryattorneys.com/car-accidents-and-joint-injuries/