Tenant Alleges Property Owner's Negligence Led to Injuries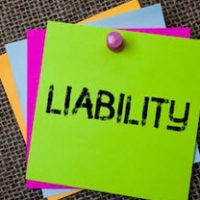 According to the Florida Record, a tenant in Orlando is suing his property owner because of injuries sustained in a fall in a bathroom.
On July 25, one man filed a lawsuit in an Orange County court against another alleging that the defendant did not keep the property in a reasonable safe condition. As alleged in the complaint, the plaintiff was a tenant on February 4, 2017 when he fell in a bathroom because of a water leak. Wahidur is accused of not providing sufficient warnings of the danger, which he should have known about.
As a result of the fall, the plaintiff suffered bodily injuries, pain and suffering, disability, disfigurement, and lost wages. He is suing for more than $15,000 in damages, as well as for other relief. No trial date has yet been set.
Property Owners Must Exercise Reasonable Care
Florida's premises liability law applies to all sorts of property owners—private citizens, small businesses, and large commercial property owners. Under the law, property owners must keep their property reasonably safe for visitors. The precise duties they must take will depend on their relationship to the visitor:
An invitee is invited onto the property to do business with the owner.
Invited licensee. Invited licensees are social guests invited onto the property.
Uninvited licensee. Someone who enters the property without express or implied invitation but with the permission of the owner.
A trespasser enters or stays on property without right or permission.
Property owners owe invitees and invited licensees the highest duty of care. They must keep their property in reasonably safe condition. They also must correct any hazards that they know or should know about or warn visitors of them. Depending on the circumstances, property owners owe a duty to regularly inspect their property to discover hazards.
Property owners owe fewer duties of care to uninvited licensees or trespassers. A property owner only owes a trespasser a duty not to willfully or wantonly harm them. For example, a property owner cannot set up traps to harm trespassers and uninvited licensees.
Property Owners Owe Duties to Children
Florida law also provides additional protections to children. In particular, property owners must take care to keep children safe from any attractive nuisance—things that would attract a child to trespass onto the property. An attractive nuisance can include swimming pools, trampolines, refrigerators, and locked boxes. The owner must either make the condition safe or keep children from coming onto the property.
Injured on Someone's Property? We Can Help
People like this plaintiff are injured every day in Florida businesses and on private citizen's property. If you suffered an accident, you might be able to hold the property owner accountable for your injuries, but you must act fast.
The premises liability attorneys at Earnhart Law have made claims for a variety of injuries, including trip and falls or slip and falls. Contact us today, 561-265-2220, to set up a free consultation with one of our Delray Beach personal injury attorneys. Please avoid delay.
Resource:
flarecord.com/stories/511515542-tenant-alleges-orlando-property-owner-s-negligence-led-to-bathroom-injuries