Tell The Insurance Company To Talk To Your Attorney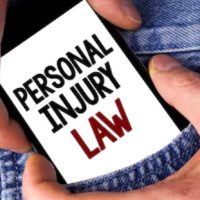 Whether you are thinking of reaching out to an insurance company to discuss compensation or an insurance adjuster has left a message and asked you to call them back, it is important to know how much your claim is worth before agreeing to a settlement offer. Even if the amount you need to financially recover from an accident is clear to you, that does not mean an insurance company will pay you that amount without a fight.
Instead of taking on an insurance negotiation with a seasoned professional, tell an adjuster to talk to your Delray Beach personal injury attorney. Hiring a lawyer means you will have a skilled expert on your side, someone to keep you informed each step of the way and let you know when an amount is fair and when gathering additional evidence could lead to a higher amount.
How a Claim Can Be Undervalued
Do not assume an amount you are offered is full and fair. If you suspect your claim is being undervalued, trust your instincts. There are plenty of examples of insurance adjusters pointing to weaknesses they find in a claim and suggesting that compensation should be reduced or denied. This could happen if any of the following ways:
Limited documentation to support the need for financial recovery
Timetable is not clear or injury could be connected to another event
Blaming the injured party or another involved in the accident
Using statements made by the victim in the accident aftermath against them
One of the many ways a Florida personal injury lawyer can help you is taking all the steps necessary to fortify your need for financial comepantion. For example, they can gather evidence including surveillance video and witness statements. Or, they could use medical records to illustrate that it is impossible the injury was connected to any event other than the accident involved in the claim.
Protect Yourself and Have an Attorney Do the Talking
Because shifting blame is a tactic in reducing settlement amounts, don't give an insurance adjuster an opportunity to twist your words. You can achieve this by simply not talking to them at all and telling them to talk to your lawyer.
If an insurance company brings up a settlement offer that is low, your Delray Beach personal injury attorney will let you know how much is being offered and why they think you should push back for more. You are in control and can agree to any amount you see fit, your lawyer will simply guide you through the process.
Were you contacted by an insurance representative to talk about settlement offers? Negotiations with insurance companies can be complex, but the knowledgeable attorneys at Earnhart Law in Delray Beach can handle all of the legal matters for you while you focus on healing. When another was negligent, the financial impact of medical fees and lost wages should not rest on your shoulders. Earnhart Law can help, we have been handling personal injury cases for over 30 years. To get started, call 561-265-2220 or contact us online.