SunRail Has a New Safety Program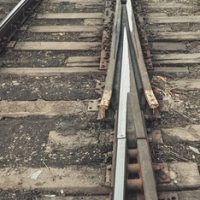 Train collisions are probably the worst type of accidents that we see here at Earnhart Law. Trains are so large and heavy that they cannot stop in a split second. Instead, the engineer often watches helplessly as the train collides with a vehicle parked on the tracks or a pedestrian who is trying to rush across. Train accident injuries can be devastating and often result in death.
Now, the state has undertaken a new campaign, called "Let's Go for Zero" to finally address the rash of train accidents involving SunRail. According to Fox 35, the campaign aims to reduce the number of distractions and collisions to 0—an ambitious goal, but a worthy one.
Public Awareness is Only Part of the Campaign
Raising public awareness about the dangers of trains is always good. Unfortunately, people will continue to be negligent drivers, and others will enter train tracks when they know that they shouldn't.
Fortunately, SunRail is going above and beyond simply raising public awareness. They are also building fences to keep bikers and pedestrians off the tracks. Nothing works quite as well as an actual physical barrier, which should hopefully reduce the number of accidents and fatalities. Fences will be going up on both sides of the tracks. Local law enforcement will also be surveilling the tracks in Delray Beach and talking to motorists who go where they shouldn't.
SunRail Accidents
The recent safety push is necessary given the number of accidents involving SunRail over the past few years. A small sampling is as follows:
SunRail struck an SUV that was stopped on the tracks on September 18, 2019. Fortunately, there were no reported injuries.
A SunRail train hit an SUV in a railroad crossing in downtown Orlando in April 2019. One person ended up going to the hospital.
A man walking on the railroad tracks was struck and killed in February 2019 in Orange County. The man was walking with his back to the train when the SunRail train struck him.
A Sunrail train slammed into a tractor-trailer in Seminole County, which killed the driver, who had attempted to escape when he saw the train approaching. This accident took place late in 2017.
These are only some of the most recent accidents involving SunRail. If you have been injured, you could receive compensation for the cost of your medical care, lost wages, and pain and suffering. Both motorists and those passengers on the train could qualify to bring a claim. The path to receiving compensation is a little different for passengers as opposed to those struck on the train tracks, so meet with a lawyer as soon as possible.
Delray Beach Personal Injury Attorneys
We have over 3 decades experience helping accident victims receive the compensation they need after a collision. For help with your case, please contact the Delray Beach personal injury lawyers at Earnhart Law today. We will help you gather evidence to show what caused the accident, and we will fight for compensation for your injuries.
Contact us today to schedule a free consultation by calling 561-265-2220.
Resources:
fox35orlando.com/news/sunrail-unveils-new-safety-campaign-to-prevent-accidents
orlandoweekly.com/Blogs/archives/2019/02/18/sunrail-train-hits-kills-man-on-tracks-in-orange-county
https://www.delrayinjuryattorneys.com/were-you-injured-in-fraternity-or-sorority-hazing/